œuvres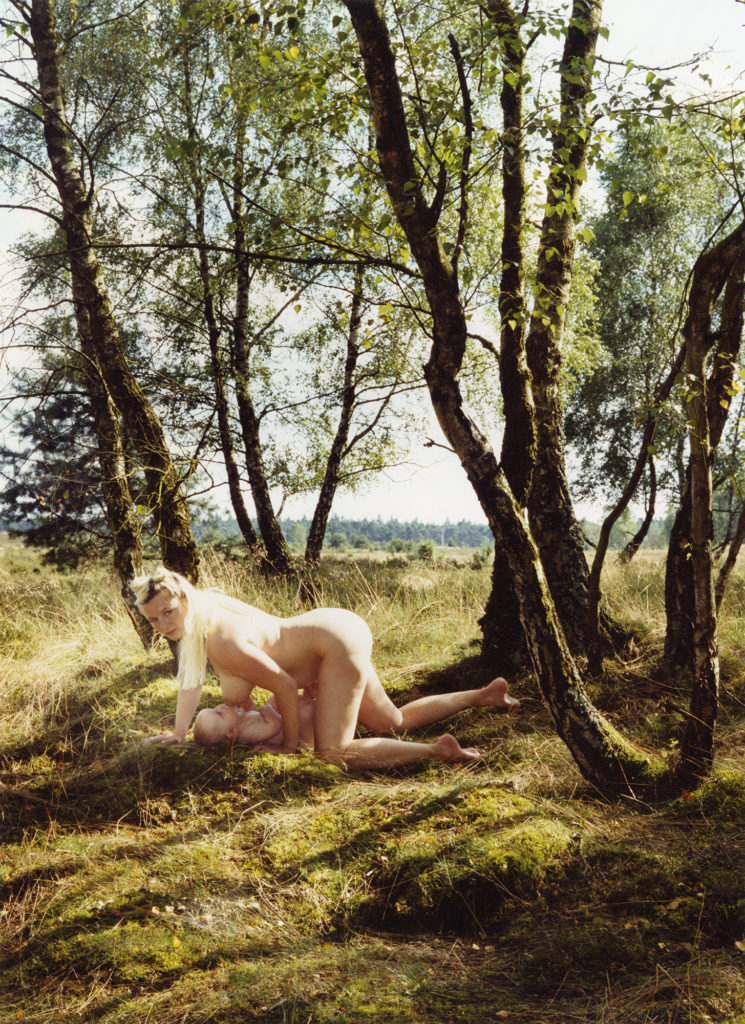 Katharina Bosse
série Portrait of the artist as a young mother, 2008
C-Print, 160 x 125 cm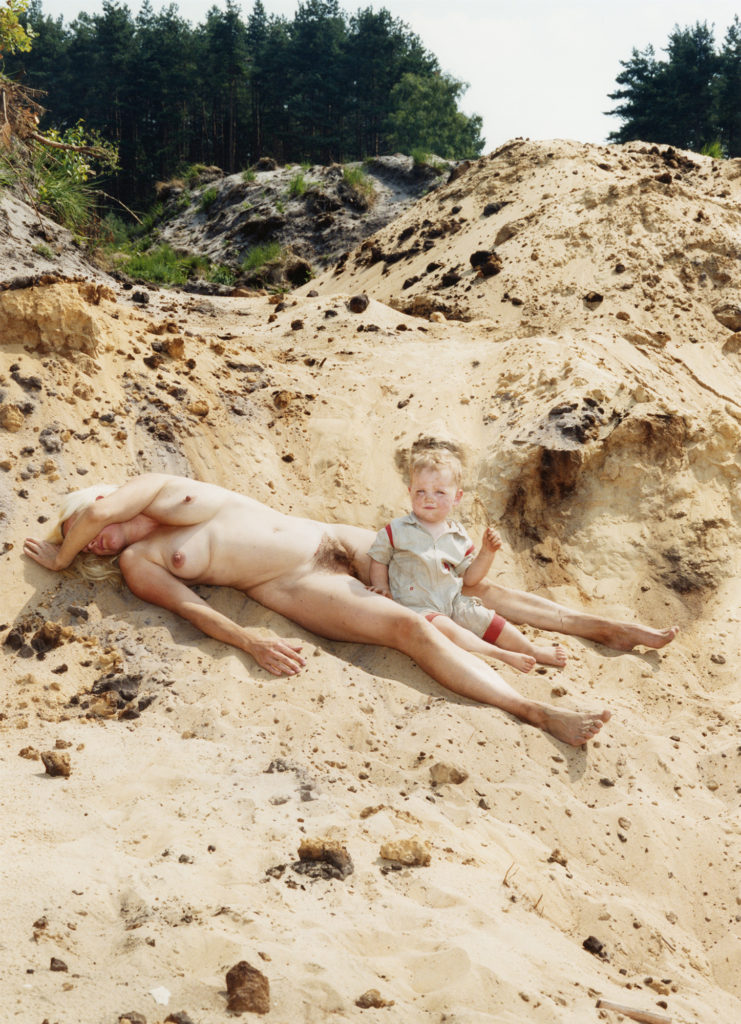 Katharina Bosse
série Portrait of the artist as a young mother, 2008
C-Print, 160 x 125 cm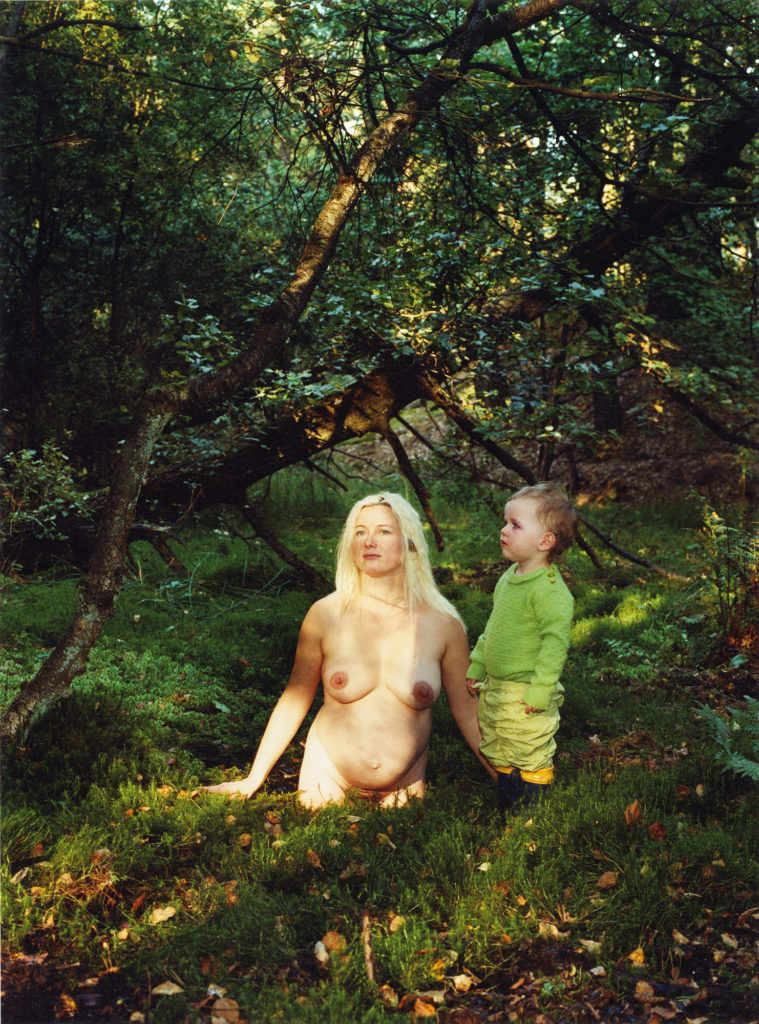 Katharina Bosse
série Portrait of the artist as a young mother, 2008
C-Print, 160 x 125 cm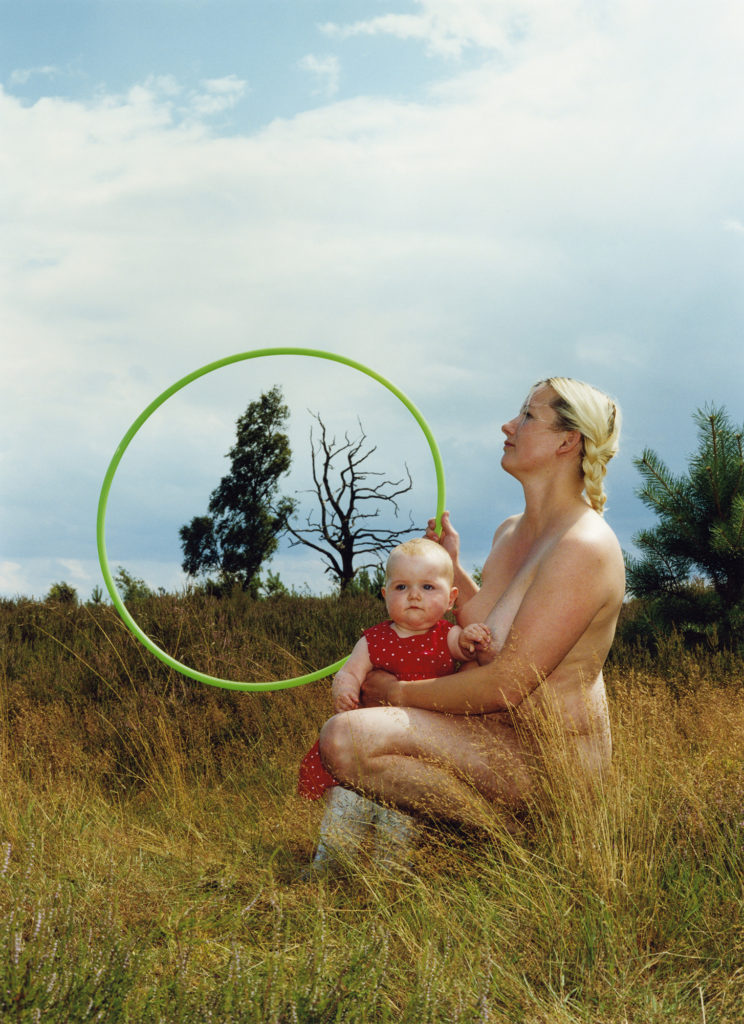 Katharina Bosse
série Portrait of the artist as a young mother, 2008
C-Print, 160 x 125 cm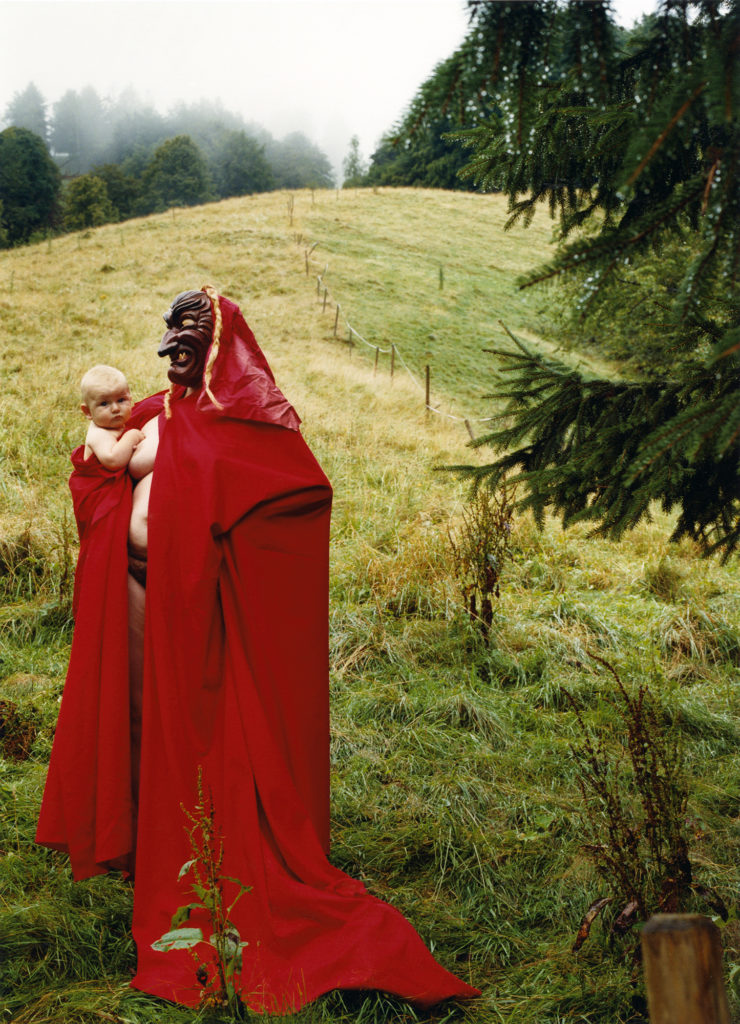 Katharina Bosse
série Portrait of the artist as a young mother, 2008
C-Print, 160 x 125 cm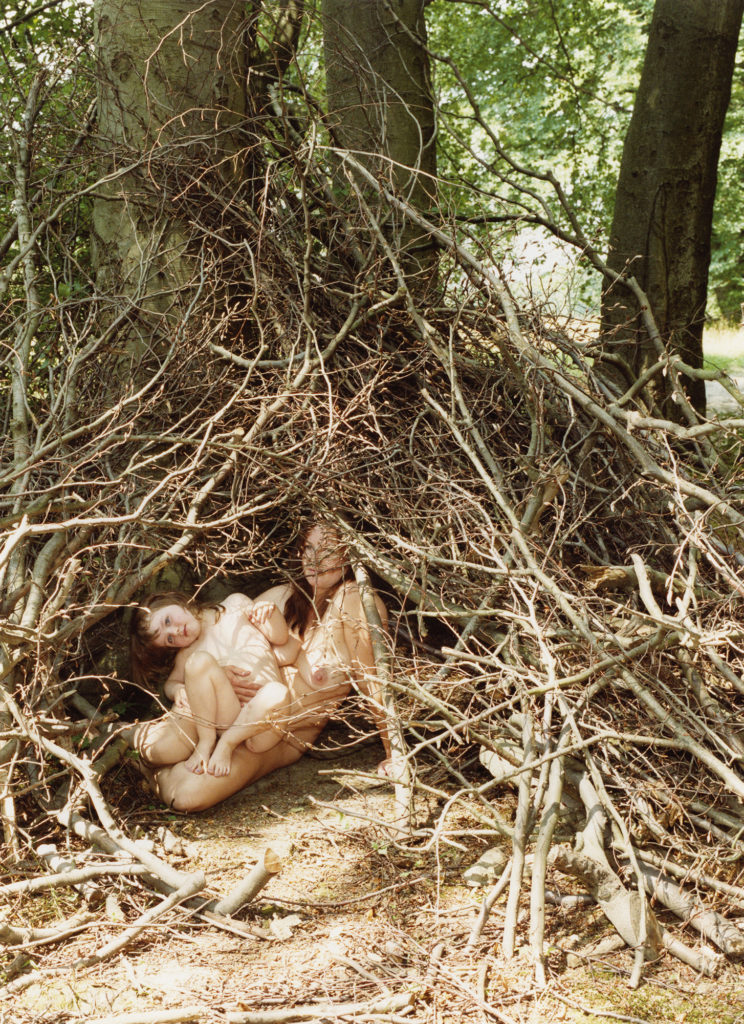 Katharina Bosse
série Portrait of the artist as a young mother, 2008
C-Print, 160 x 125 cm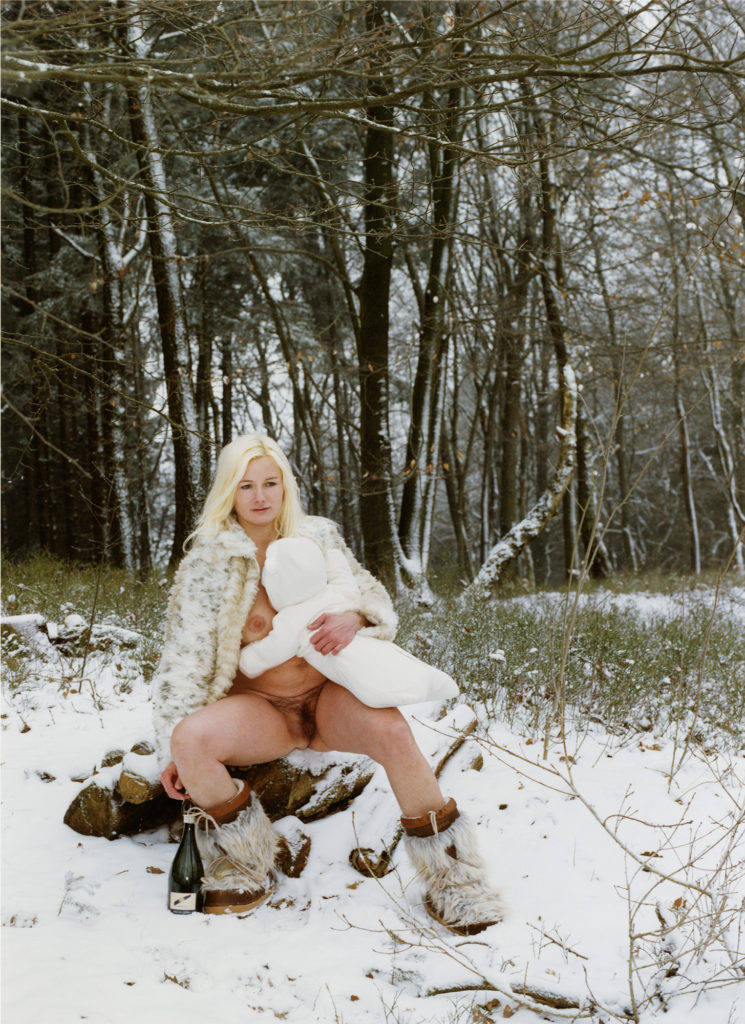 Katharina Bosse
série Portrait of the artist as a young mother, 2008
C-Print, 160 x 125 cm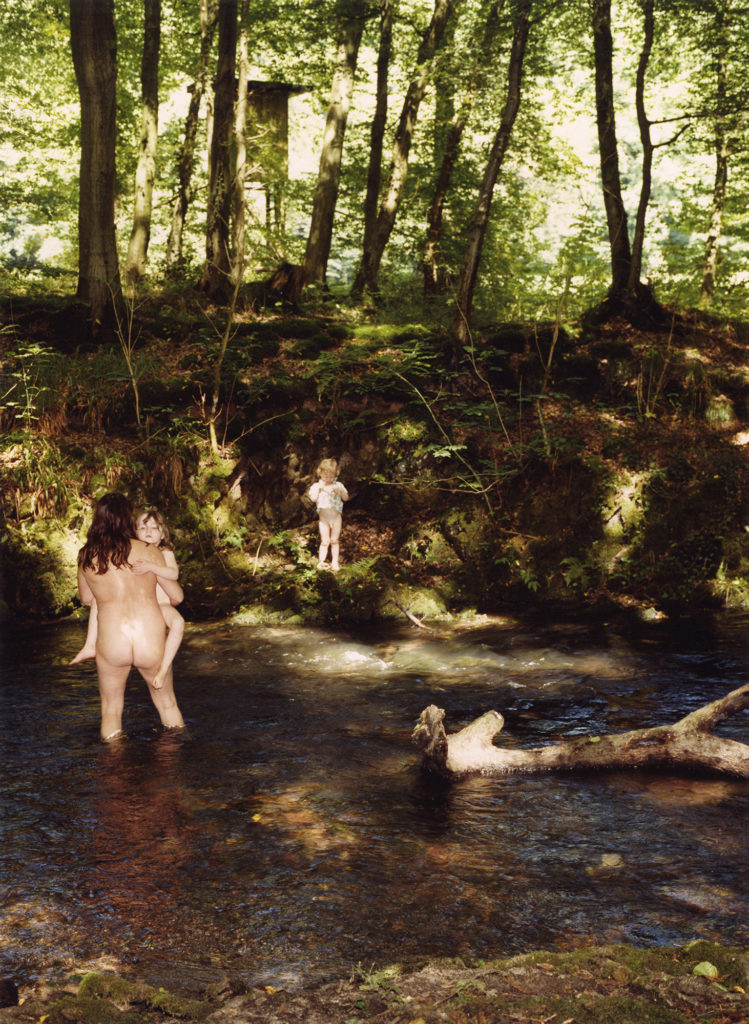 Katharina Bosse
série Portrait of the artist as a young mother, 2008
C-Print, 160 x 125 cm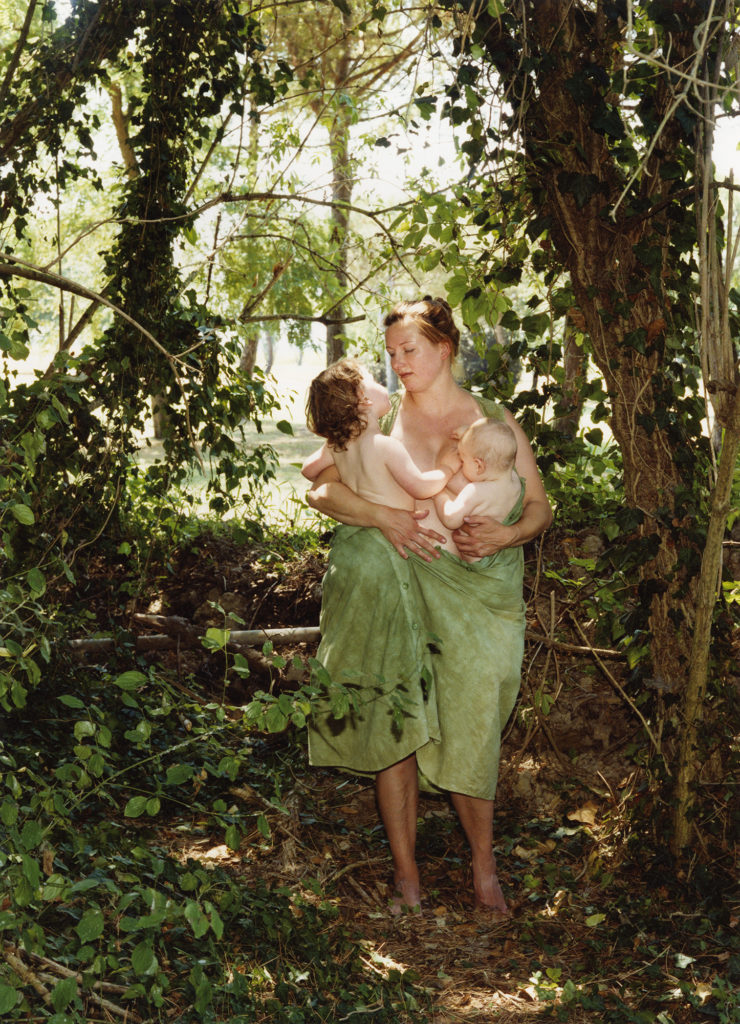 Katharina Bosse
série Portrait of the artist as a young mother, 2008
C-Print, 160 x 125 cm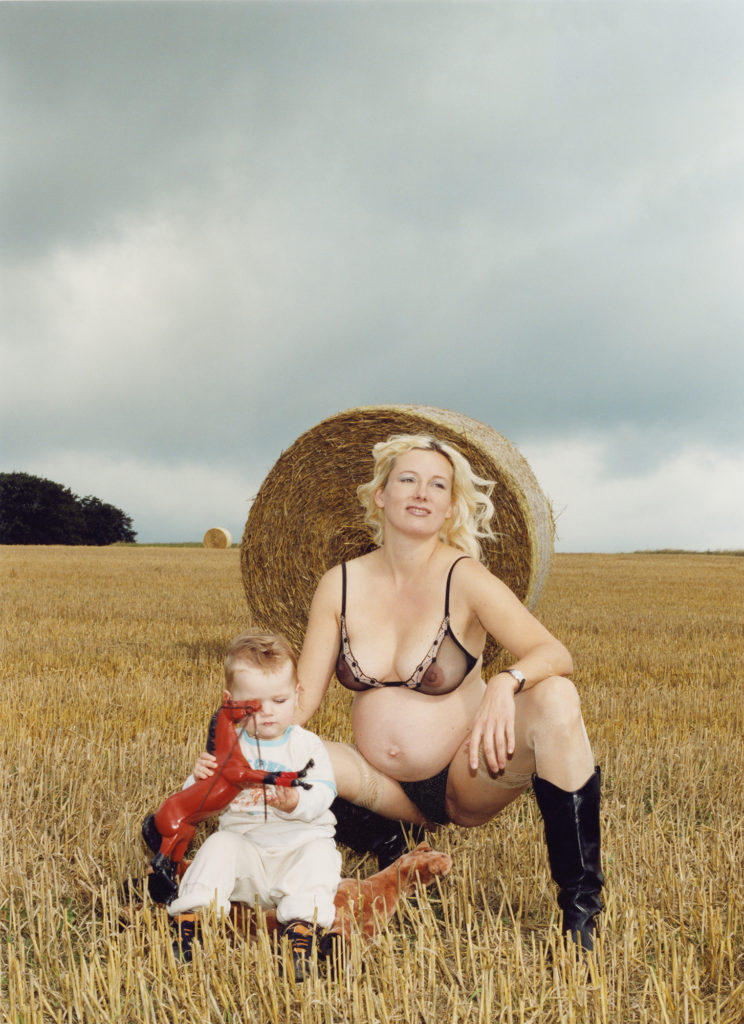 Katharina Bosse
série Portrait of the artist as a young mother, 2008
C-Print, 160 x 125 cm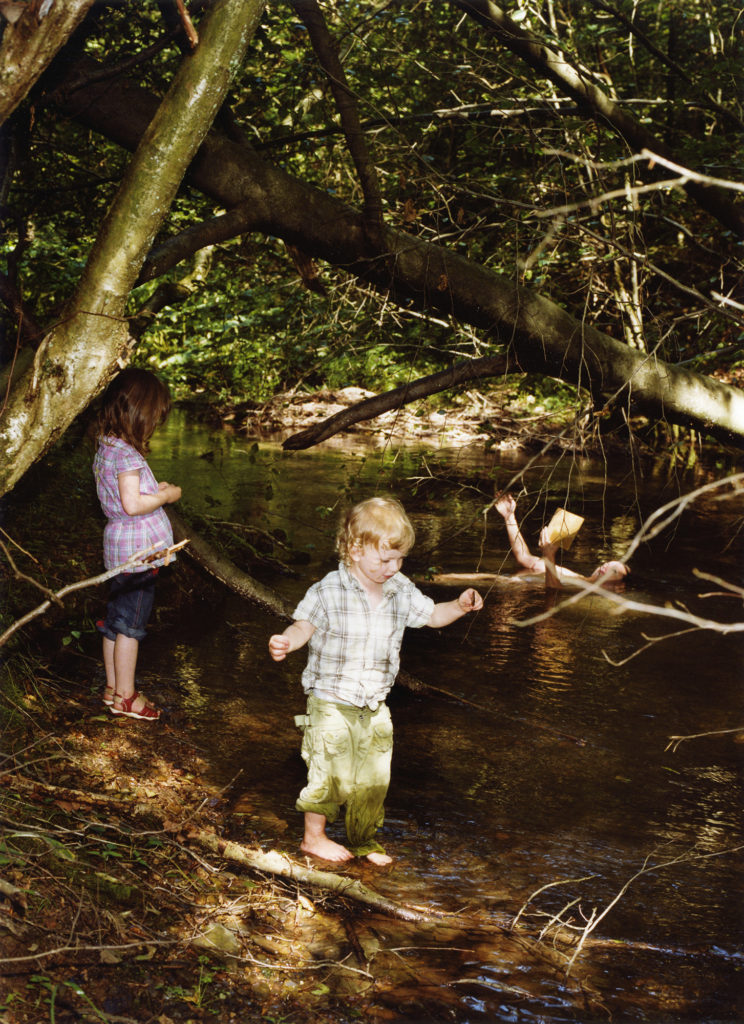 Katharina Bosse
série Portrait of the artist as a young mother, 2008
C-Print, 160 x 125 cm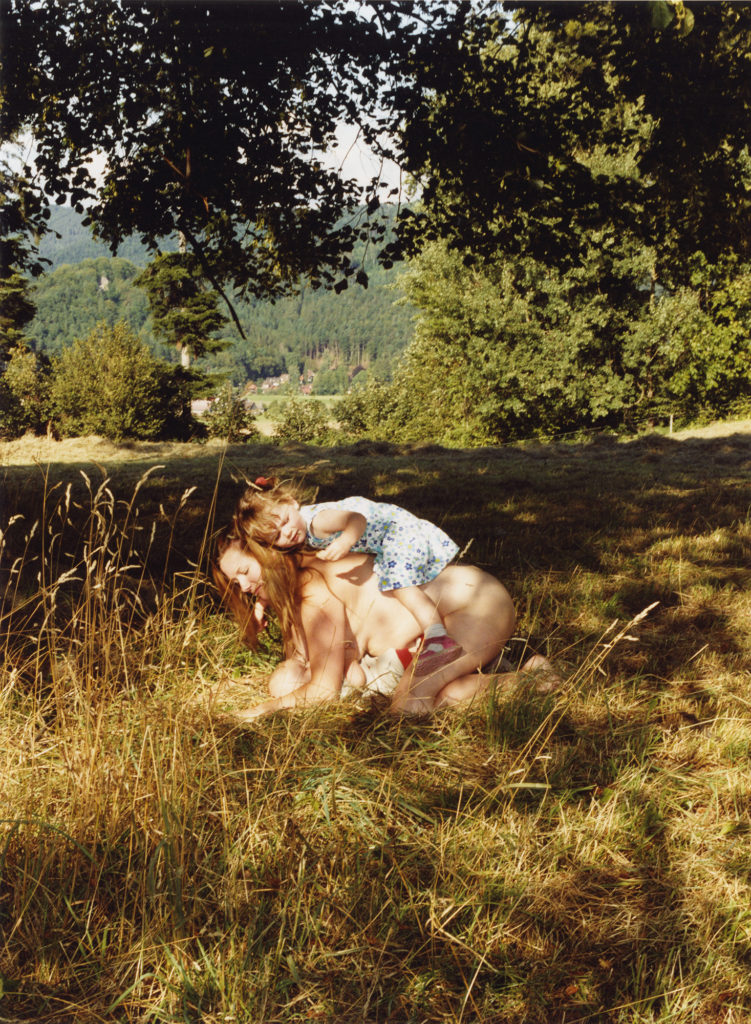 Katharina Bosse
série Portrait of the artist as a young mother, 2008
C-Print, 160 x 125 cm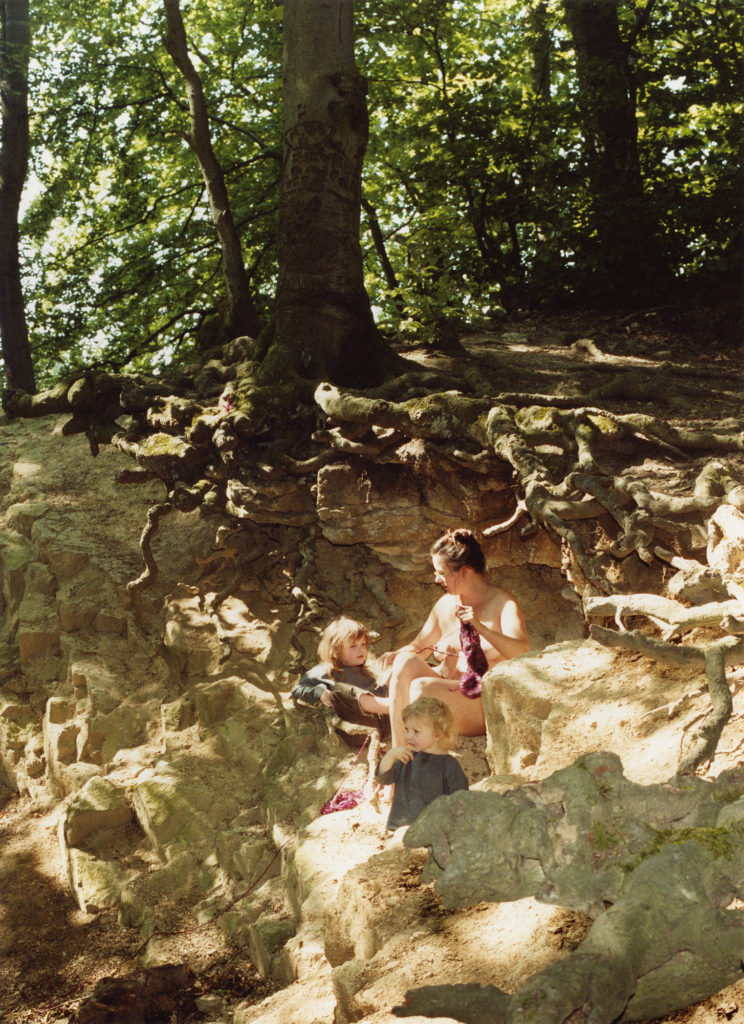 Katharina Bosse
série Portrait of the artist as a young mother, 2008
C-Print, 160 x 125 cm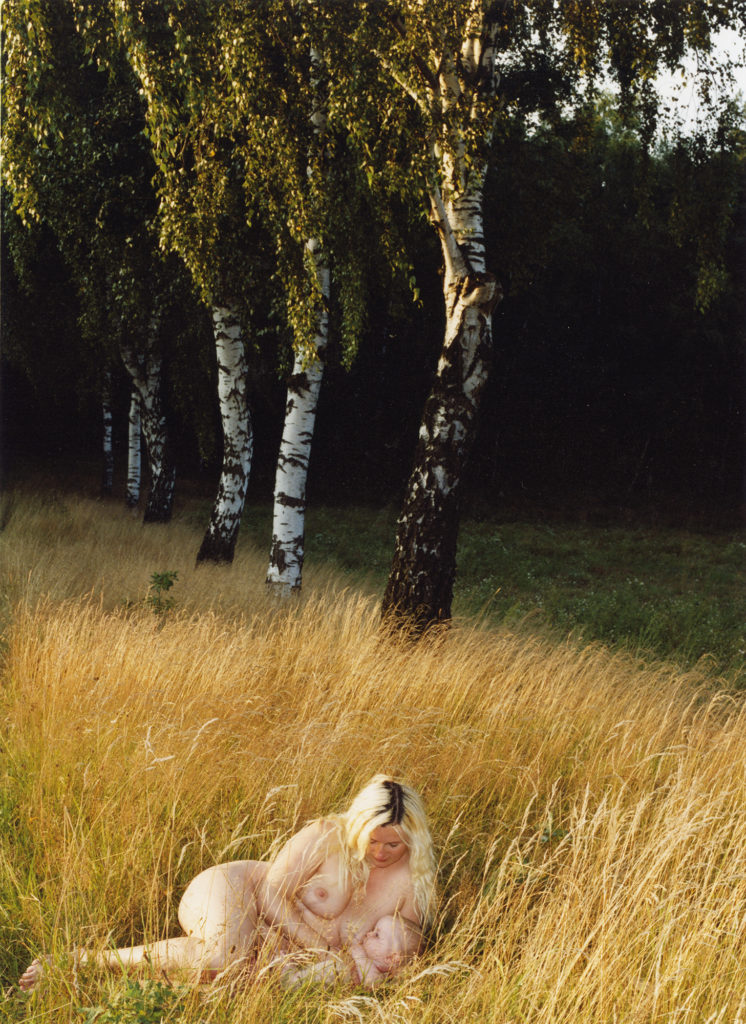 Katharina Bosse
série Portrait of the artist as a young mother, 2008
C-Print, 160 x 125 cm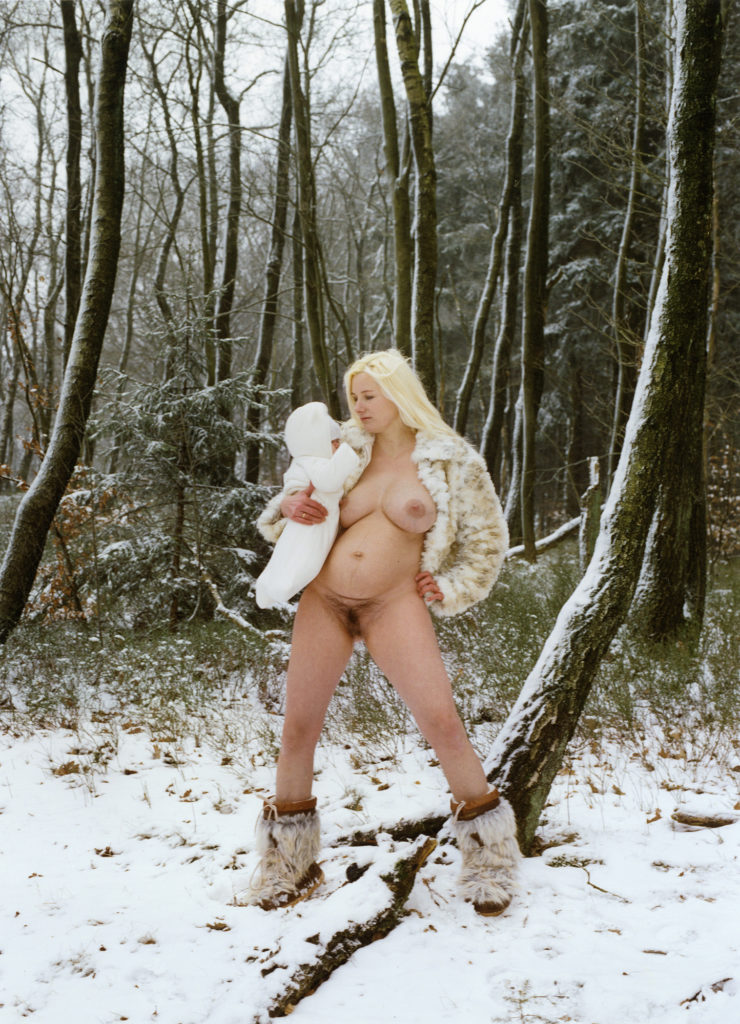 Katharina Bosse
série Portrait of the artist as a young mother, 2008
C-Print, 160 x 125 cm
biographie
Katharina Bosse est née à Turku en Finlande, en 1968, et a grandi à Kirchzarten en Allemagne.
Dans les années 90, elle vit à New York, où elle réalise sa série culte intitulée "New Burlesque".
En 2003, elle revient en Allemagne où elle poursuit son activité artistique, élève ses enfants et enseigne la photographie à Bielefeld. En 2009, elle présente pour la première fois à la galerie anne barrault : "A portrait of the artist as a young mother".
Ses œuvres sont dans la collection du MoMA, ainsi qu'à la Maison Européenne de la Photographie, Paris.
Les photographies de Katharina Bosse ont été publiées dans des revues tel que le New Yorker, Spin, Park Avenue, Geo, Der Spiegel et le New York Times Magazine.
Expositions personnelles
2005
Mermaids
2001
Surface Tension
2017
Sites of Projection, Chapman Gallery, KSU, Manhattan, KS
2015
Bordello Architecture, Gallery of the City of Bielefeld
2012
A Portrait of the Artist as a Young Mother, Cultural Center, Constance
2011 
A Portrait of the Artist as a Young Mother, Kunsthalle Bielefeld
2010 
Werkschau, Robert Morat Galerie, Hamburg
2009 
New Burlesque, Paris Burlesque Festival
A portrait of the artist as a young mother, galerie anne barrault, Paris
2006 
New Burlesque, Galerie Merz, Rottweil
2004 
Realms of Signs, Realms of Senses, Galerie Interieur, Lille
2003
New Burlesque, galerie Anne Barrault, Paris
2002 
New Burlesque, Alan Koppel Gallery, Chicago
New Burlesque, Heidi Reckermann photographie
2001 
Surface Tension, Kunstverein Glüchstadt
Surface Tension, Galerie Anne Barrault
Surface Tension, Galerie Wittenbrink, Munich
2000
Katharina Bosse, Kunstverein Ulm, Germany
L'Empire des signes, l'Empire des sens – Service communication de la Ville de Dieppe, France
Mois de l'Image de Dieppe
1999 
Ten Rooms for Sex, Henry Urbach Architecture, New-York
Realms of Signs, Realms of Senses, Heidi Reckermann Photographie, Cologne, Allemagne
1997
Signe, Galerie Lukas & Hoffman, Cologne, Allemagne
et Kunstverein Kirchzarten, Allemagne
1996 
Von aussen/von innen (from outside/from inside), Galerie Olivier Schweden, Munich, Allemagne
1995 
From outside / from inside, Galerie Foster Goldstrom, New york
1993
Ein Teil Rot (One Part Red), Photomuseum Tallinn, Estonia
Expositions collectives
2022
Mettre au monde | L'Artsenal, centre d'art contemporain, Dreux | Commissariat : Amélie Adamo, Lucile Hitier
2021
Family Affairs | Deichtorhallen Hamburg, Allemagne
(sélection)
2017
Doing Identity, from the Reydan Weiss Colllection, Art Museum Bochum
Et Dieu crea la Femme, Maison Guerlain, Paris
2016  
With Different Eyes – The Portrait in Contemporary Photography
The Museum of Modern Art, Bonn, and Kunsthalle Nuremberg
2015
When Man Falls, Deichtorhallen Hamburg
Queensize, Female Artists from the Olbricht Collection, Berlin
2014
Si on n'a pas vu le Bonheur…, Galerie Anne Barrault, Paris
2013  
Destroyed Images, Frappant Art, Hamburg
2012
Restons Courtois, Galerie Anne Barrault, Paris
PowerFlower, Galerie AbtArt, Stuttgart
Familienalbum/Family Album, Städtische Galerie Nordhorn
2011 
50 Jahre Deutscher Jugendfotopreis, Deutsches Historisches Museum, Berlin
Wiesbadener Fototage
Automobil, Galerie AbtArt, Stuttgart
DZ Bank art collection: HEREIN !, DZ Bank Foyer, Frankfurt
The Collector's Guide to new Art Photography vol 2 , Chelsea Art Museum, New York
2010
elles@centrepompidou, Centre Pompidou, Paris
Felicitá, Centre PasquArt, Bienne
Gabriele Münter Preis 2010, Martin-Gropius-Bau, Berlin, Frauenmuseum, Bonn
Die Stimmung der Orte/The Mood of Spaces, from the DZ Bank collection, Frankfurt
Do or Die – Auf Leben und Tod The Human Condition in Painting and Photography,
Wallraf-Richartz Museum, Cologne
2009
Fashion Room, Museum für Angewandte Kunst, Frankfort, Allemagne
Quelques Figures de Maternités, galerie d'art du conseil général des bouches-du-Rhône, Aix-en-Provence
2008 
Ad Absurdum, Museum MARTa, Herford
Die Welt im Umbruch/A Changing World Deutsches Historisches Museum, Berlin
Photography Highlights, Museum Huelsmann, Bielefeld
2007 
Internationale Photo Triennale, Esslingen
En Quête d'Identité, Centre Photographique d'Ile-de-France
2006 
Out of Context, OMI International Arts Center, Ghent, New York
Please Wait, Immanence et Institut National d'Histoire de l'Art, Paris
2005 
YES YES YES YES, Differenz und Wiederholung in Bildern der Sammlung Olbricht, Museum Morsbroich
2004
Katharina Bosse, Aki Ikemura, Manuela Marques, Schroeder Romero Gallery, New York
A Clear Vision, Photographische Werke aus der Sammlung F.C. Gundlach, Deichtorhallen Hamburg
About Corporeality in Editions: Artist Books, Prints, Photography. Galerie Lelong, Zürich
2003
FIAC, Galerie Anne Barrault, Paris
2001
Printemps de Septembre, Toulouse
2000
New York Now 2000 – Contemporary Work in Photography – Museum of the City of New York, New York
Galerie Anne Barrault, Paris
Seeing Double , MoMA, New York
Good Business is the Best Art: 20 Years of the Artist in the Marketplace Program
Bronx Museum of the Arts, New York
Groupshow of 20 Artists, including Anthony Goicolea, Lisa Levy, Ernesto Pujol and Lynne Yamamoto
1999
Luster, Gallery Henry Urbach Architecture, New-York
In the city, Trafic FRAC Haute-Normandie, France
Realm of Signs, Realms of Senses, Galerie Wittenbrink, Munich, Allemagne
Insight-out, paysages et intérieurs (photographie contemporaine)
Kunstraum Innsbruck, Autriche
Kunsthaus Hamburg, Allemagne
Kunsthaus Baselland, Suisse
1998
Artist in the Marketplace – eighteenth annual exhibition, Musée des Arts du Bronx, New York
Outfit, Kunsthaus Rhenania, Cologne
Konstruktionen der Bilder (the constructions of images), German Academy of Photography
1997
Contemporary German Photography, publication de Taschen
Galerie Neugerriemschneider, Berlin, Allemagne
Galerie Wittenbrink, Munich, Allemagne
Galerie Heidi Reckermann, Cologne, Allemagne
Galerie Gebr. Lehmann, Dresden, Allemagne
Wechselstrom / Alternating Current, Galerie Ulrich Fiedler,Cologne, Allemagne
Wirklich / Real, Stadtmuseum Munich (cat.), Allemagne
1996
Kunszeit (Time of Art), Zeche zum friedlichen Nachbarn, Bochum
1995
Surroundings, museum Fridericianum, Kassel (cat.)
One to six-recent photography on architecture, Galerie Aberdeen Art, Ecosse
1992
Smithereens, Galerie de Fabriek, Foto-Biennale Rotterdam, Pays-Bas
Bibliographie
Livres
A Portrait of the Artist as a Young Mother, Filigranes/Kherer, 2011
New Burlesque, DAP, New York, 2004
New Burlesque, Filigranes,Paris 2004
Surface Tension, Kruse, 2000
Strip, Steidl Publishers, Göttingen, Allemagne, 1998
L.Fritz Gruber, Könemann, Cologne, Allemagne, 1998
Contemporary German Photography, Taschen, Cologne – Lisbonne – Londres – Paris -New York – Tokyo, 1997
Catalogues
Les trahisons du modèle / The behayal of the model, semaines européennes de l'images, le Havre, Luxembourg, Dudelange, 2000
Mode-Körper-Mode, Photographien eines Jahrhunderts / Fashion-Body-Fashion, Photographs of a century, Museum für Kunst und Gewerbe, Hamburg, 2000
Insight Out, Editions Stemmle, Zürich – New York,1999
Signe, Galerie Lukas et Hoffmann, Cologne, Allemagne, 1997
Wirklich, Stadtmuseum Munich, Allemagne, 1997
Surroundings, Museum Fridericianum, Kassel, Allemagne, 1995
Babylon Photography and Architecture, Fotoforum SchwarzBunt,
Bielefeld, Allemagne, 1991
Collections
Museum of Modern Art, New York
Fonds National d'Art Contemporain, France
FRAC d'Ile-de-France, Paris
L. Fritz Gruber, Köln, Allemagne
F.C Gundlach, Hamburg, Allemagne
Canadian Center for Achitecture, Montreal
Museum für Kunst und Gewerbe, Hamburg
expositions
livres et multiples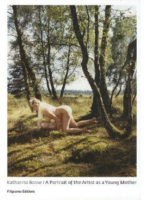 A Portrait of the Artist as a Young Mother
Textes de Marie Darrieussecq et David Riedel
Editions Filigranes
2011
76 pages
30 €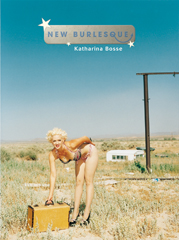 Texte de Cécile Camart
Editions Filigranes
2003
170 x 230 cm
104 pages
35 €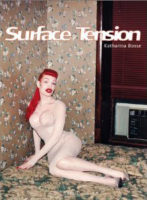 Textes de Neal Leach et Reinhold Misselbeck
Kruse verlag
2001
112 pages
Epuisé