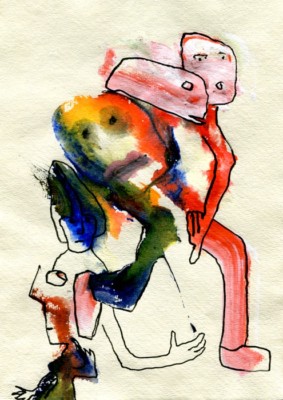 Ramuntcho Matta
9 December - 29 January 2022
An interview with Deborah Laks and Alexandre Devaux, Wenesday, December 15th at 6pm.
Deborah Laks will present Anecdotomania, Daniel Spoerri, the book which has just been published by Beaux-Arts de Paris éditions.
For the first time in French, the book offers a collection of texts of the artist, Daniel Spoerri. It shows how his practice is rich and various, much of it still little known.