An artist
is invited to present
his or her films
during an evening at the
Cinema L'ARCHIPEL
ROLAND TOPOR > Tuesday, March 14, 2023 at 8pm
Marquis, a film directed by Henri Xhonneux, whose script, dialogues and art direction are signed Roland Topor.
The story is freely inspired by the imprisonment of the Marquis de Sade in the Bastille.
The screening will be followed by a conversation between Nicolas Topor and Alexandre Devaux.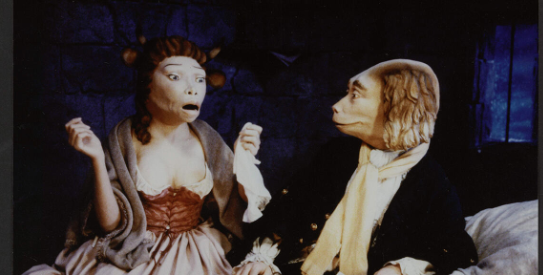 _________________

screening in the presence of the artist
duration : 1h
entrance fee : 8 €
L' ARCHIPEL
17 Boulevard de Strasbourg, Paris 10e
metro : Strasbourg-St Denis (4 / 8 / 9)

______________________
past screenings
carte banche to STÉPHANIE SAADÉ > Tuesday, February 14, 2023
screening of film Behind the Shield by SIRINE FATTOUH
carte blanche to RAYANE MCIRDI > Tuesday 8 November, 2022
screening of films by NDAYÉ KOUAGOU, VALENTIN NOUJAIM, ZINE ANDRIEU
BERTRAND DEZOTEUX > Monday 29 August, 2022
Harmonie 1 & 2, 2022
LIV SCHULMAN > 
Monday 18 July, 2022
Brown Yellow White & Dead (saison 1), 
2021
GUILLAUME PINARD > 
Monday 27 June, 2022


sélection de 11 films, 2005 – 2020
LIV SCHULMAN > 
Tuesday 12 April, 2022 
The New Inflation, 
2022