works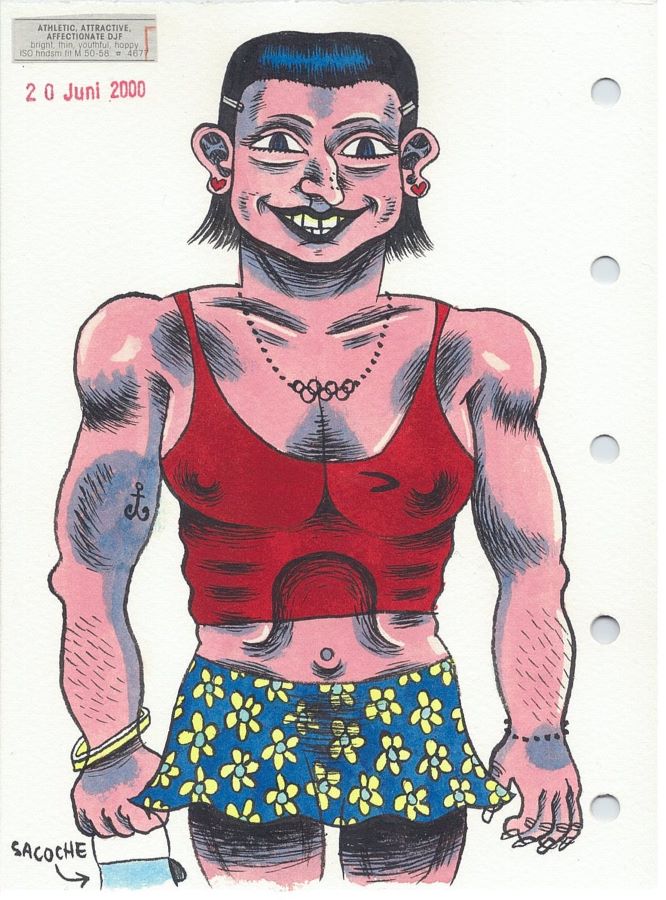 Julie Doucet
Athletic attractive, 2000
color ink on paper
19 x 14 cm / 38,5 x 33,7 cm with frame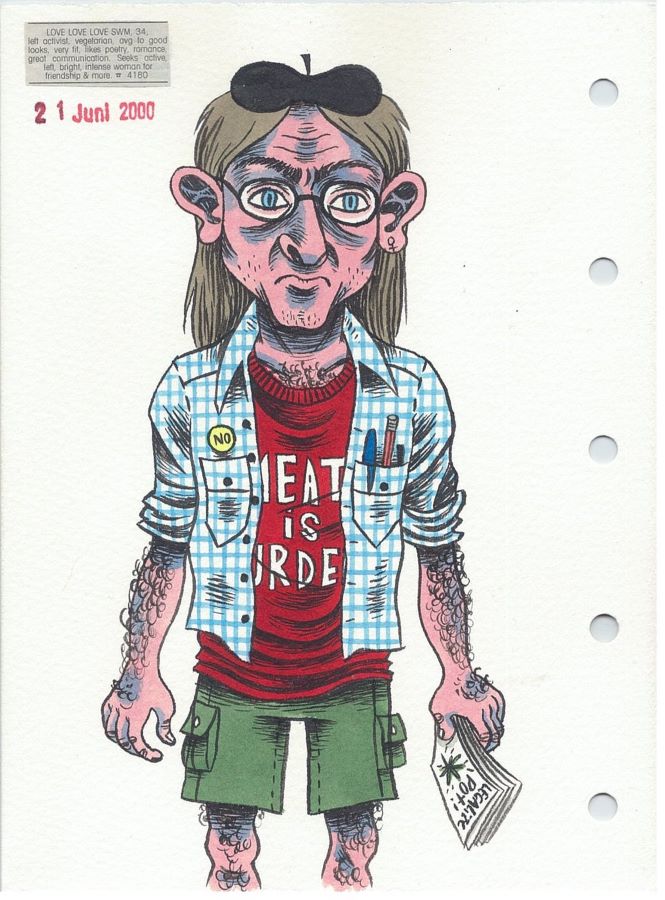 Julie Doucet
Love love love SWM, 2000
color ink on paper
19 x 1419 x 14 cm / 38,5 x 33,7 cm with frame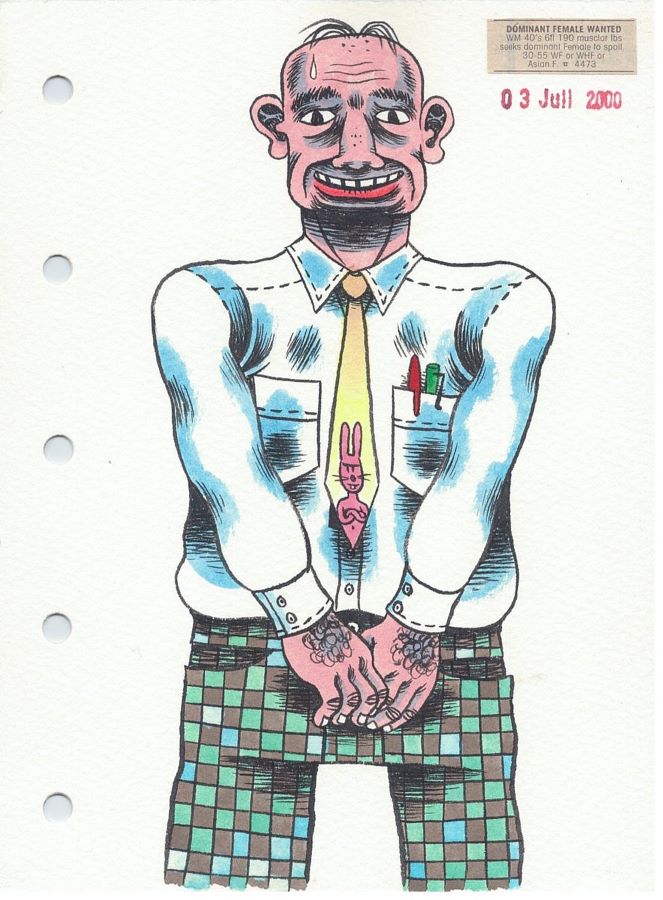 Julie Doucet
Dominant female wanted, 2000
color ink on paper
19 x 14 cm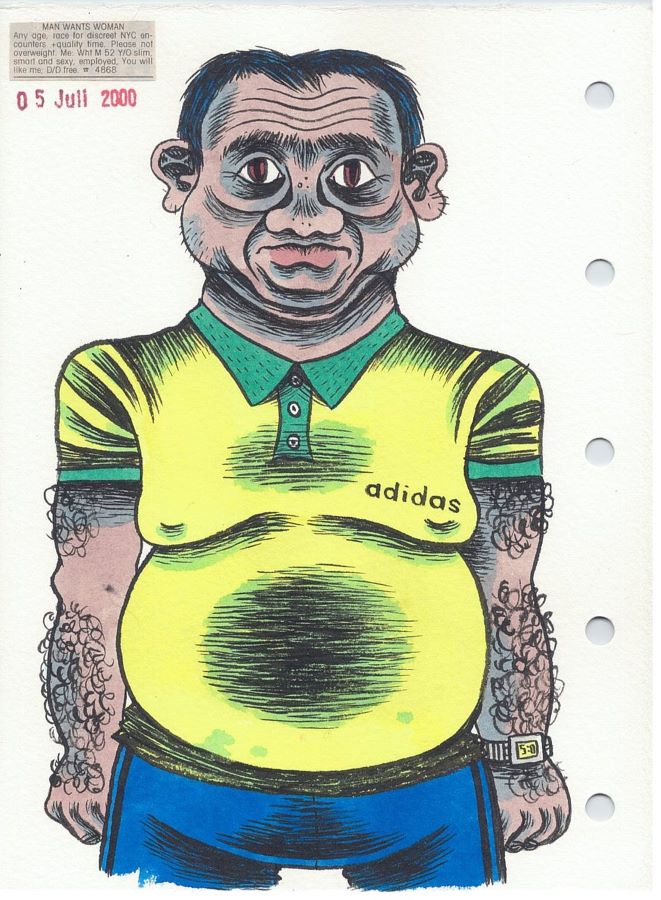 Julie Doucet
Man wants woman, 2000
color ink on paper
19 x 14 cm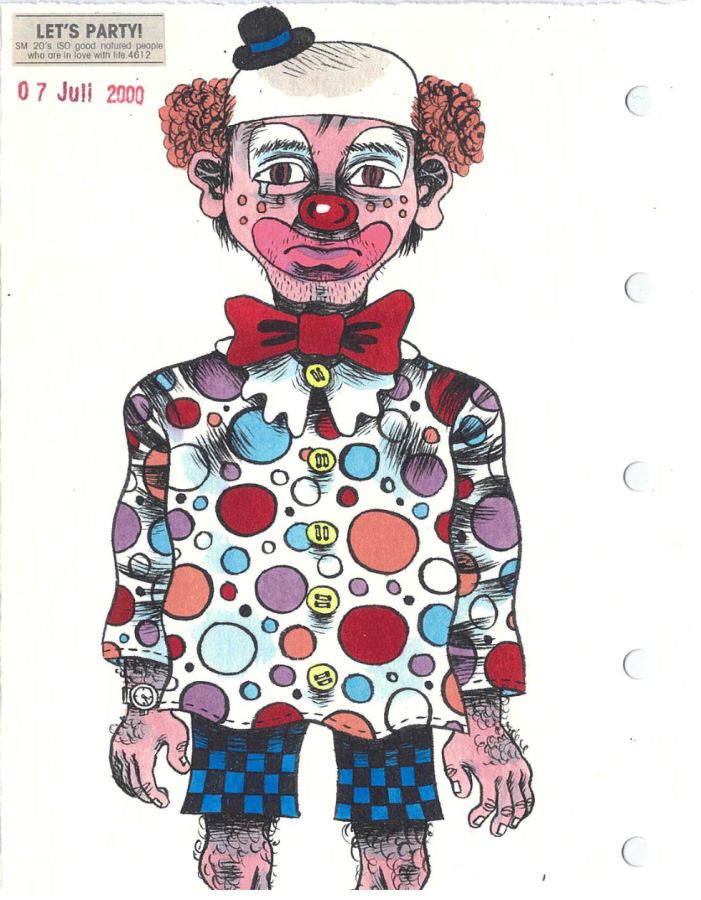 Julie Doucet
Let's Party, 2000
color ink on paper
19 x 14 cm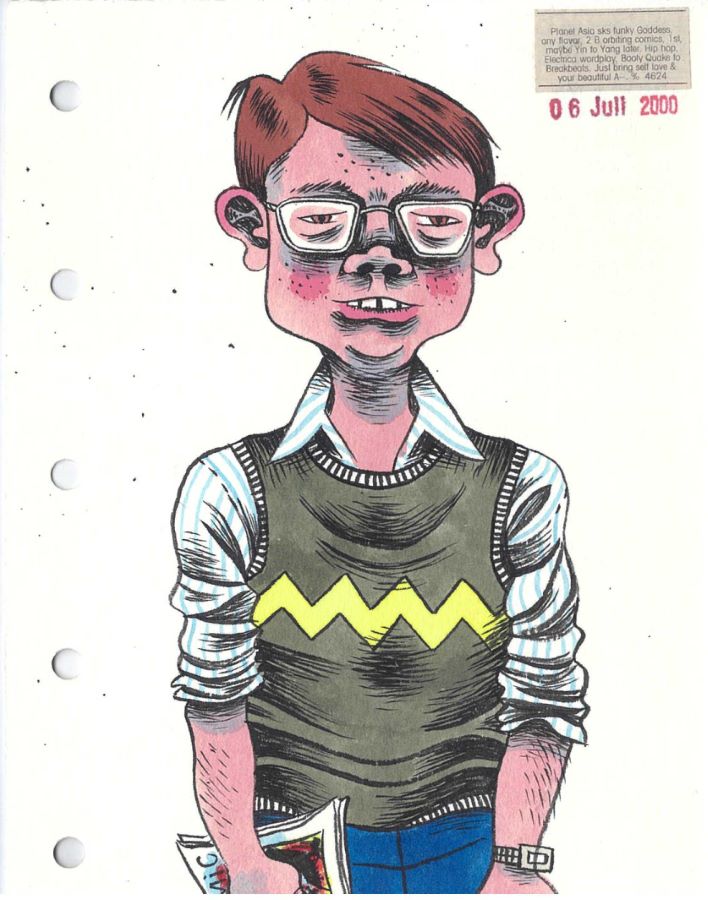 Julie Doucet
Planet Asia, 2000
color ink on paper
19 x 14 cm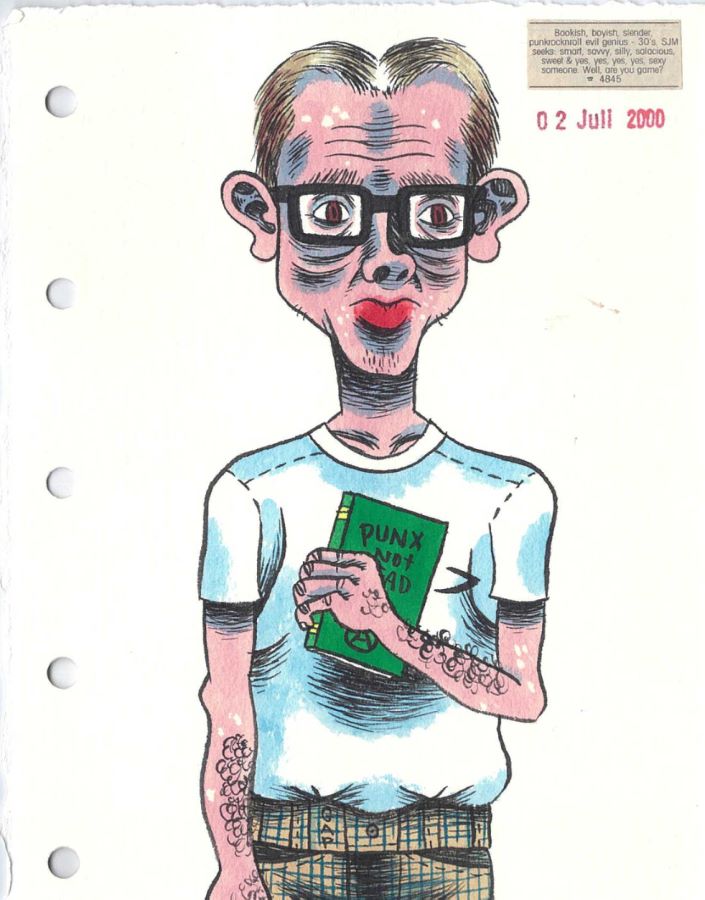 Julie Doucet
Bookish, boyish, slender, 2000
color ink on paper
19 x 14 cm
biography
Julie Doucet was born in 1965 in Quebec.
In 1988, she created her first fanzine "Dirty Plotte", which has now become a cult.
At the time, she was producing comic books in a context where most of them were published by men.
She thus participated in the emergence of the drawn auto-fiction.
In 1990, the founder of the Montreal publishing house Drawn and Quarterly, Chris Oliveros, published Dirty Plotte as a comic book. This was the starting point of an important recognition for Julie Doucet, who was then admired by authors such as Robert Crumb, Charles Burns and Art Spiegelman. From the same year, her work is published in France by L'Association, an alternative comic book publishing house co-founded by the comic artist Killoffer: there will be in particular the collective work Logique de Guerre Comix (1990), the collection Ciboire de Criss! (1995), the book Monkey and the Living Dead and three others.
In 1991, she received the Harvey best new talent award. She moved for a while to New York, came back to Montreal, lived in Berlin for a few years before returning to Montreal.
The 1990s saw her move away from comics.
She then devoted herself to other arts, including poetry, photo-novels, engraving, linocuts, silkscreening and collages. She also worked in micro-publishing. However, she does not give up drawing and creates a Diary, composed over a year of daily autobiographical drawings.
In 2022, she received the grand prize at the Angoulême International Comics Festival. A large exhibition will take place in several cities in France in 2023.
An exhibition will be dedicated to her in November 2023 at the galerie anne barrault.
Solo exhibitions
Group exhibitions
press
exhibitions