Gallery Anne Barrault is pleased to present a solo exhibition of Daniel Spoerri's works.
Since the creation of the Movement of New Realism in 1960, to which Daniel Spoerri belonged, this artist embodies a major figure of modern and contemporary art.
The son of Dada and Duchamps, Daniel Spoerri likes to unbalance order, the hierarchy of values, beliefs, and preconceived ideas. Art and life mingle, the world is potentially a work of art, everyday objects, those found,hackneyed phrases are as many ready-mades full of meaning, affect and aesthetic. Everything is fetish. Everything is ritual. Everything is art. You only have to present, to "trap" the thing, as such. What is trivial, unworthy, vulgar, trash, rubbish, doomed to death is put back, by chance, and mainly thanks to Spoerri's will, into life cycle through
art.
Daniel Spoerri, who is fully part of this movement, which claimed a "collective singularity", published, in 1962, his first book, today a cult book An Anecdoted Topography of Chance (re-edited this year by Nouvel Attila editions).
In this work already, his friends Dieter Roth, Robert Filliou and Roland Topor intervened.
These exchanges with artists are a central feature of his work. This essential aspect will be seen thanks to the re-edition of a set of 22 postcards entitled "Monsters are Inoffensive", first edited by Fluxus in 1967. In them, Daniel Spoerri, Robert Filliou and Roland Topor take photographs, draw, and assemble.
40 years after "Crocrodrome", the inaugural exhibition of Centre Pompidou in 1977, in which Tinguely invited Daniel Spoerri to exhibit, for the first time, Le Musée Sentimental and La Boutique Aberrante, the visitor will be able to discover works done in the last thirty years, still never shown in France.
40 years later, this exhibition will be a unique opportunity to show Daniel Spoerri's most important contribution, which has influenced artistic trends such as Pop Art, Fluxus, Neo Dada… and prove it is still at work today.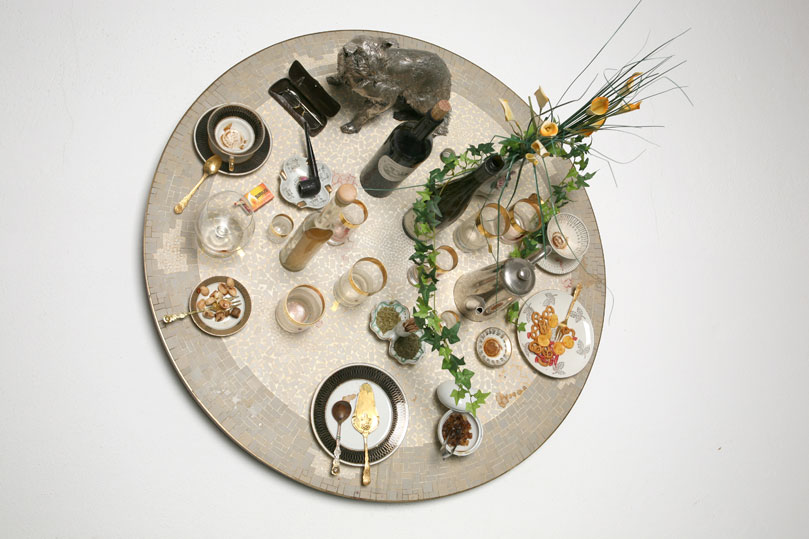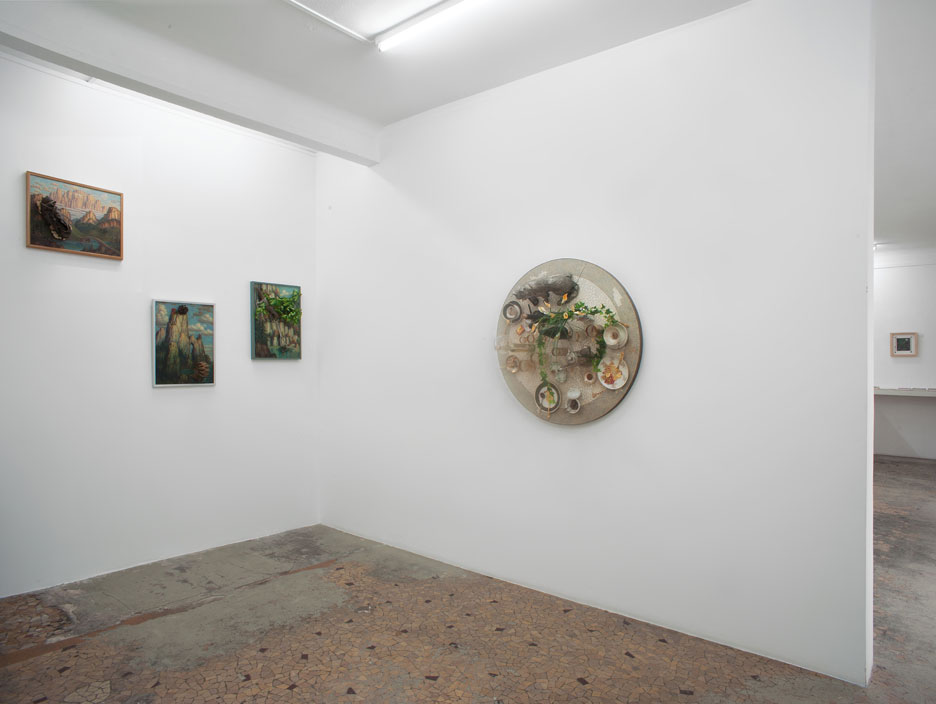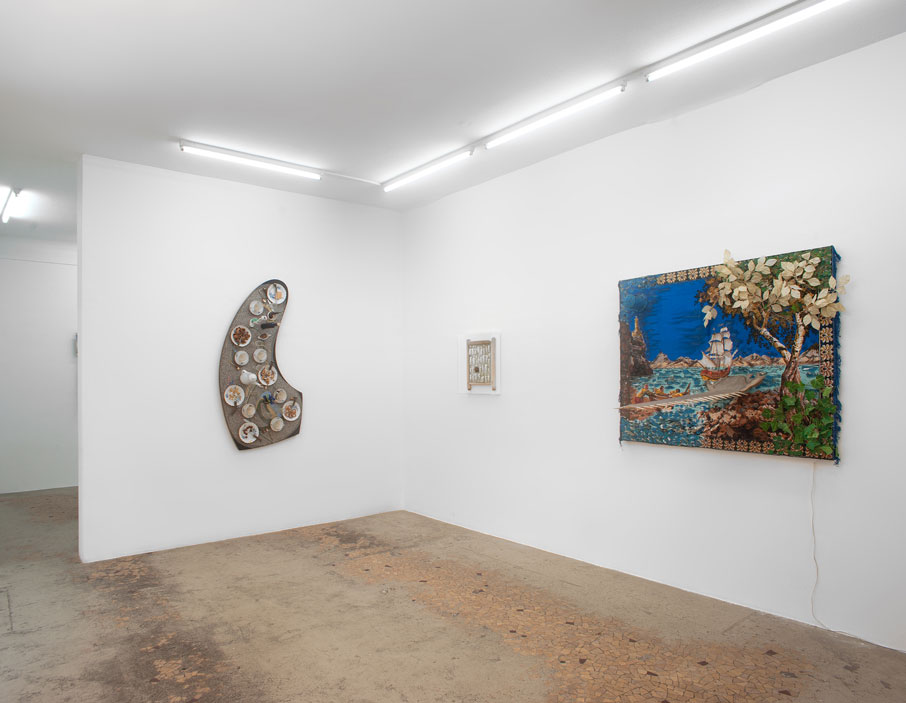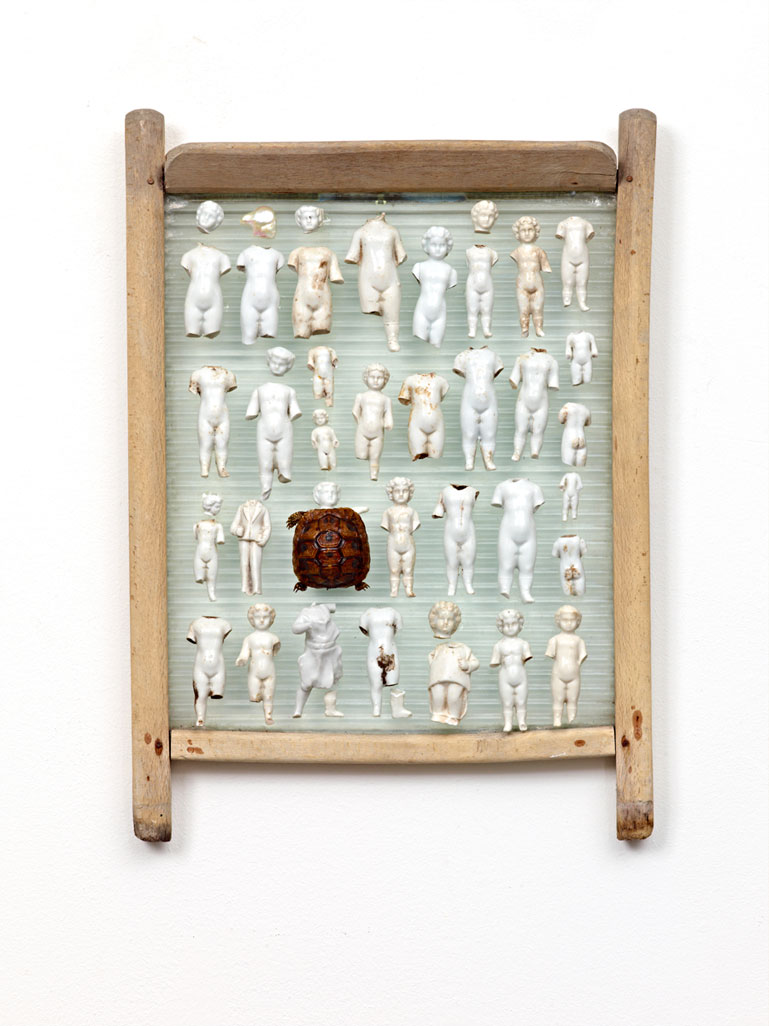 ---
With my gratitude to Daniel Spoerri and Barbara Räderscheidt, without whom the exhibition would not have been possible.
I would also like to thank Alexandre Devaux who made my meeting with Daniel Spoerri possible, thanks to his exhibition "Morellet, Topor, Spoerri: the power of distance" at Auusstellungshaus Spoerri, in Austria, and at the gallery in 2016.
Last but not least, I thank galerie Nathalie and Georges-Philippe Vallois for the lending and Deborah Laks for her interview of Daniel Spoerri.
anne barrault