---
FIAC, Grand Palais Ephémère, (booth F38) & Jardin des Tuileries, Paris
MARIE LOSIER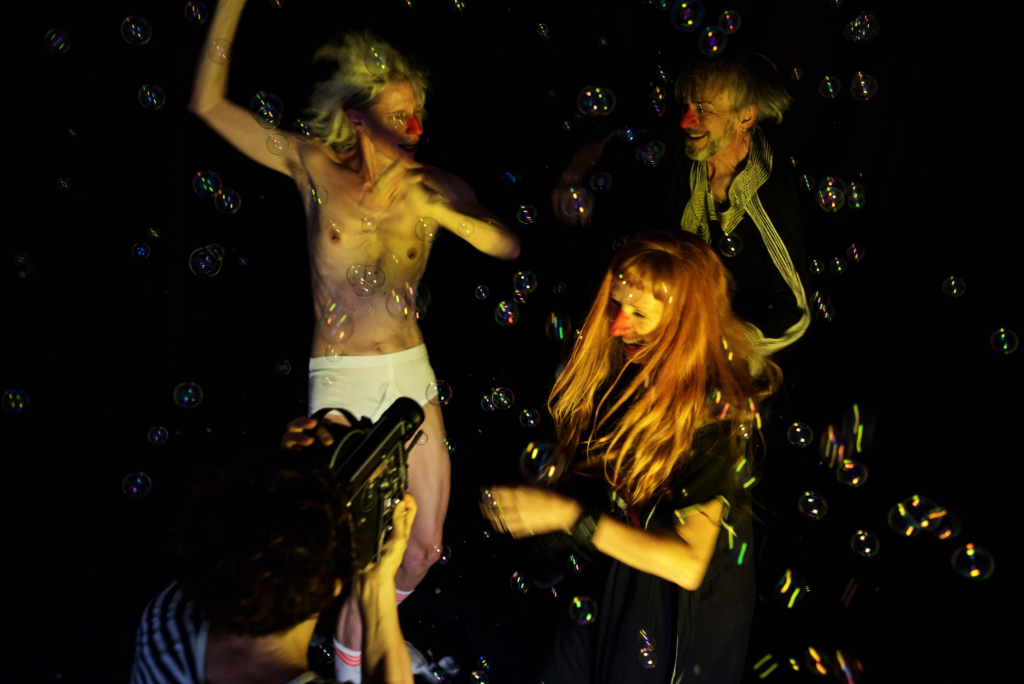 Marie Losier, Rire et Dance, 2021, film, ed. 1/3 + 2 ap
French artist Marie Losier (born in 1972) is known for her films shot in 16 millimeters, in color and in music. She brings out the underground from the basements to bring it to New York rooftops, beaches and museums. Her work is like a wave of freshness, funny and poignant.

GUILLAUME PINARD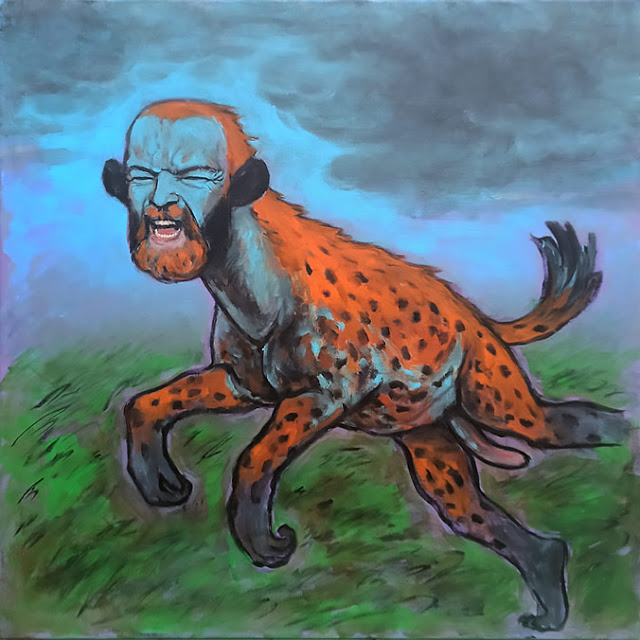 Guillaume Pinard, Beautiful female spotted hyena evolving in the savannah, 2021
acrylic on canvas, 80 x 80 cm
French artist
Guillaume Pinard
(born in 1971) has become the archaeologist of his own practice. He makes us enter his cranium, an eclectic, illogical and restless brain soup.
He is always oscillating between what is prosaic and a great reference, between everyday nature and the greater pictorial tradition.
ROLAND TOPOR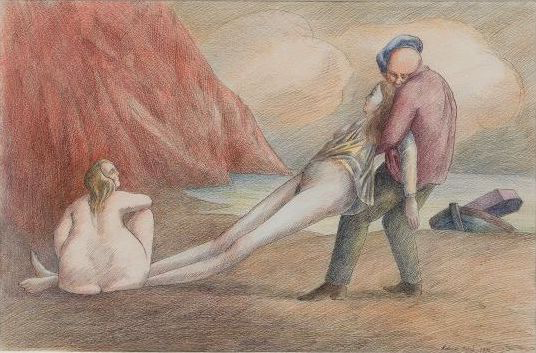 Roland Topor,
Le cercueil sera trop petit
, 1978
pen and color pencil on paper, 50 x 65 cm
The abundant and protean work of the French artist
Roland Topor
(born in 1938 and died in 1997 in Paris) holds genius! Multi-talented designer, writer, and artist, his work is crossed by dark humor and melancholy.
_______________________
FIAC Hors les Murs, Jardin des Tuileries, Paris
19 October – 9 November 2021
EURIDICE ZAITUNA KALA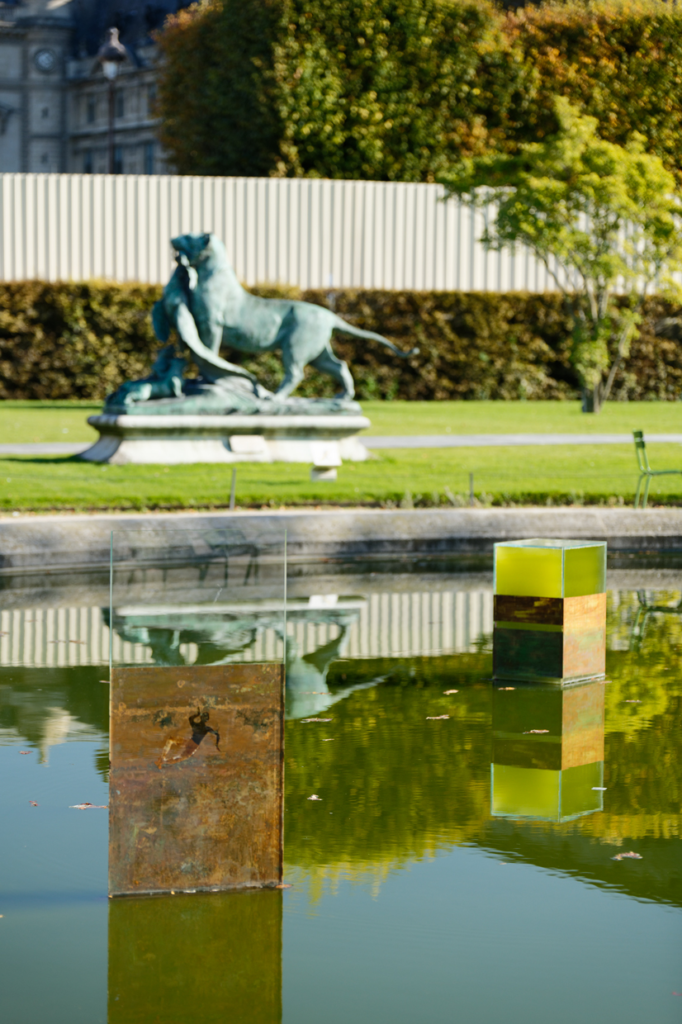 Euridice Zaituna Kala,
Rangement, de-Rangement
, 2021  © image : Aurélien Mole
Euridice Zaituna Kala was born in 1987 in Maputo, Mozambique. She lives and works in Paris. Euridice Zaituna Kala is interested in cultural and historic metamorphoses, in its manipulations and adaptations. The artist seeks to highlight the multiplicity of historical periods and social relations, from a perspective of the African continent, which is at the heart of her reflection.
The installation conceived for the Jardin des Tuileries, Rangement, de-Rangement, highlights the language that is exercised between the typical French style « jeux d'eaux » and the vast areas of untamed waters, similar to those of Mozambique. In her installation, the water from the Seine dialogues with the terrestrial nature of the garden, inviting the disorderly into the orderly, and following a protocol that respects the French garden.