---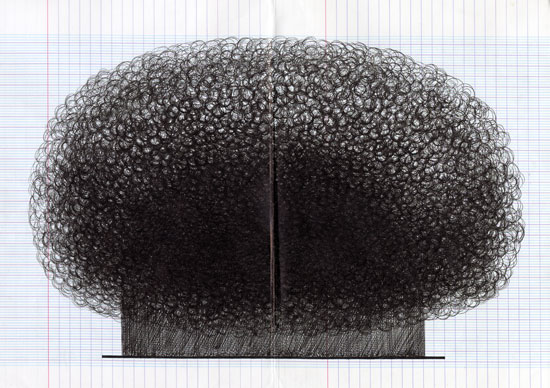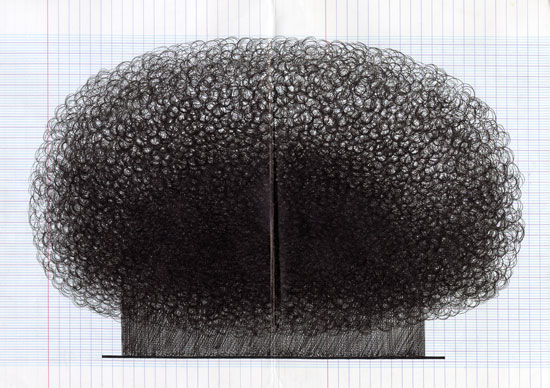 Today, Guillaume Pinard presents his first personal exhibition in gallery anne barrault.
Though his drawings and animated films look childlike, this is deceptive, as a sardonic and  sharp world appears.
The work has been thought mainly according to a space, both mental and physical, that of the gallery. Drawings as a possible fiction, with the ground , undergrowth , the background made of words, letters.
The surfaces, such as the walls, screens, sheets, are used as stands or partitions. Someone is trapped, man, fly, chimera, fights with his impulses, inside his frame. A not always white sheet, often striped, folded in two, double sheets which could be opened, folded, opened again, as an irritating door continuously slamming. A squared, imprisoning space/limit which can become, near a wall,  an animated fresco constantly projected. Lines on the verge of scream, of saturation, in their subdued representation, a sound which is heard in those films in which images move within minimum focus.
Noises as if increasing what is inside, obsessions, repeated movements, sequences, fantasy, when time, bodies turn in space, from room to room, from action to action, like convulsions or a dance. Short, sharp films in which an event turns round on itself, like a freeze frame, in the tremor  which cruelly locks it up.
Figures, monsters, gestures announcing coming dreams in which spectres struggle a short while. This very threshold, as Guillaume Pinard puts it, " which you feel does not belong to you, does not link you, but however is your core ".
Félicia Atkinson
Published in May 2007 a monograph of Guillaume Pinard, Sémiose éditions