---
We are pleased to present Guillaume Pinard's sixth solo exhibition with the gallery.
"La rue des mésanges" is the name given to this new set of large-format paintings, which Guillaume Pinard produced this summer.
In parallel to this exhibition, he will present "Pour Salir le Perron" at the Telmah contemporary art gallery, in Rouen, from October 15 to December 18, 2021.
I grew up in a Tits Street.
Do not look for Tits street in inner Paris, there is none. For that matter there is none in Lyon downtown, Marseille, Toulouse, Lille, etc.
Tits streets appeared à the end of the sixties, along the development of private housing estates in the suburbs of big cities. A Tits Street is a street without a history, with no link with the area where it stands. Very often associated with other passerines (bullfinches, goldfinches, warblers Streets, etc.) in a "birds estate", this urban graft purposely promises its owners something bucolic; a street which pretends the mineralization of the land to be a rural project, and its ballasts earth to be humus, with Jardiland or Truffaut, dealers of biologic diversity on the way to work, in order to make one's patch of garden a piece of nature.
I have been caught out on this dream, this zoning of an imaginative world, using a strictly market and implement language, where nothing puts out roots (an accessory, a tool, a machine for each gesture, each trip, a shop sign for each function). It is this franchised dream, this street even left a long time ago, that I am still fighting with and against, from where I speak, draw and paint this infected prettiness, this glut of landscape, the chained up bodies, a second hand colored-print trade.
Guillaume Pinard, 2021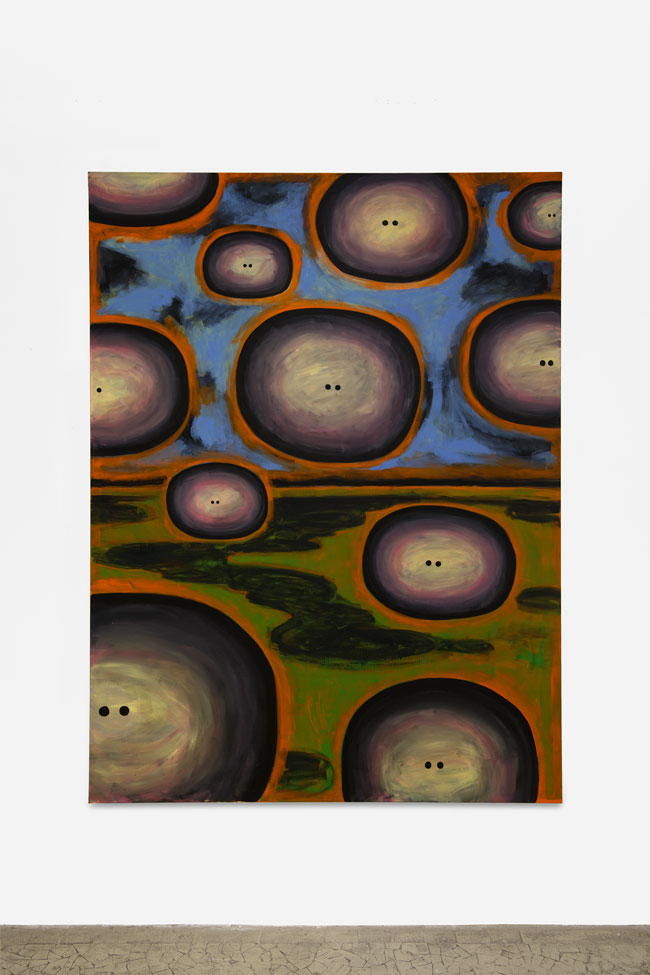 Guillaume Pinard
ORSEC, 2021
acrylic paint on canvas
175 x 120 cm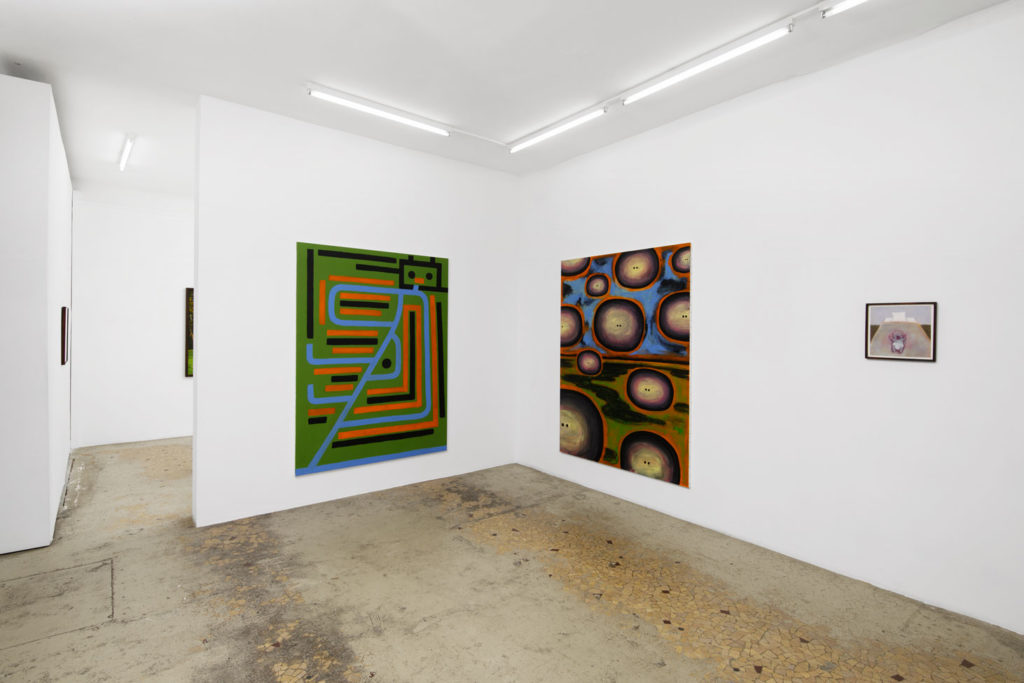 exhibition view "La rue des mésanges" Guillaume Pinard, 2021
(photograph by Aurélien Mole)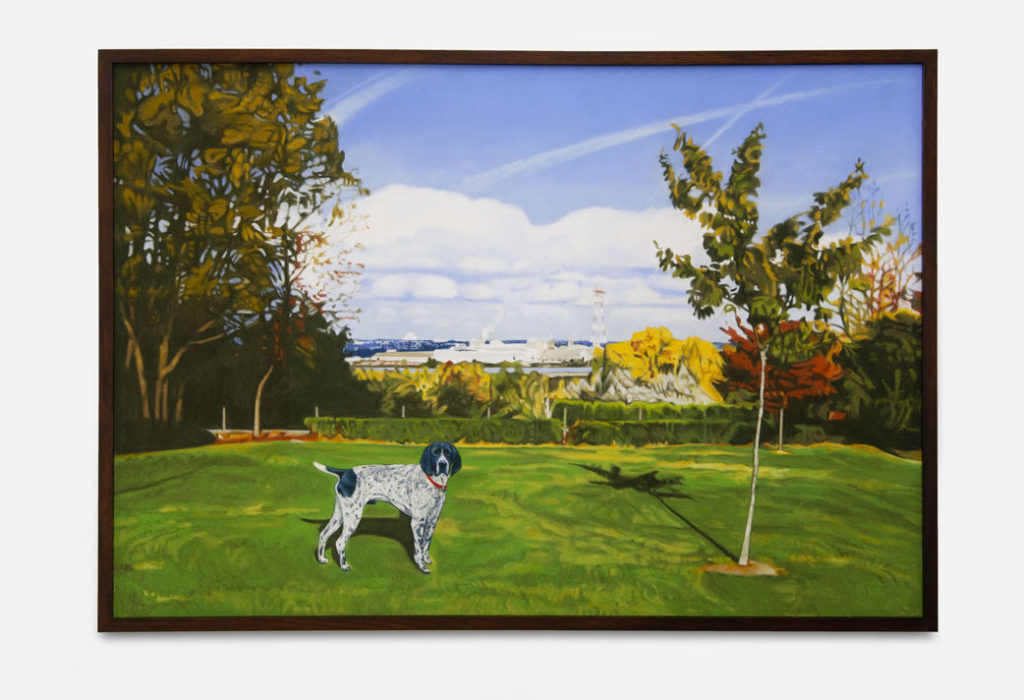 Guillaume Pinard
Le chien bleu de La Montagne, 2021
chalk pastel on paper
120 x 175 cm / 124,5 x 180 x 4,5 cm (framed)