---
Be my Guest, is an exhibition in two phases, gathering the works of nine artists of the gallery and four guest artists.
////////////////////////////
BE MY GUEST _ 1st part
29 May – 28 June 2020
Neïla Czermak Ichti . Jochen Gerner . Ramuntcho Matta . Manuela Marques .
David Renaud . Stéphanie Saadé
It will be the opportunity to present paintings, films, drawings and installations never yet shown at the gallery. Most of these works have already travelled according to the artists invited by museums, art centers, galleries and artist residencies. All these places build up an essential network in an artist 's career.
Today the gallery reciprocates these invitations and gathers 6 artists.
The fist one to be invited will be Neïla Czermak Ichti. Her work has been discovered in the exhibition "Désolé" devised by Mohamed Bourouissa at galerie Edouard Manet, (Gennevilliers).
Neïla Czermak Ichti lives in Marseilles, and studies at the fine arts college. Through drawings and paintings, she depicts her family and her friends. The representation of apparently ordinary and trivial scenes refers to her beliefs, her cultures, and takes on magic and invisible dimensions.
For the firs time, Jochen Gerner will present a set of 80 pictures drawn while on the phone from 2009 to 2019. This series entitled "Atelier" has just been published by "l'Association". This work is a criticism of language and image, and shows this artist's polymorphism.
Stéphanie Saadé will present two works "Cut Colour" and "Burnt Measure", emblematic of her approach expressing physical or temporal distances. She develops a suggestive language, using poetry and metaphor. The clue is often to be found in the artist's personal history.
Following an invitation from Lodève Museum, Manuela Marques has stayed on the Causses plateaus, where she has filmed and taken photographs of the countryside she has observed, altered and re-enchanted. She will present two large format photographs entitled "seeds".
Ramuntcho Matta will present a photograph of Brion Gysin, he met when he was 16.  This founding relationship still feeds Ramuntcho Matta's work.
Last but not least David Renaud will present a work entitled "les courants océaniques". With it he tries and explores space, which allows him to work out experimentation both physical and mental.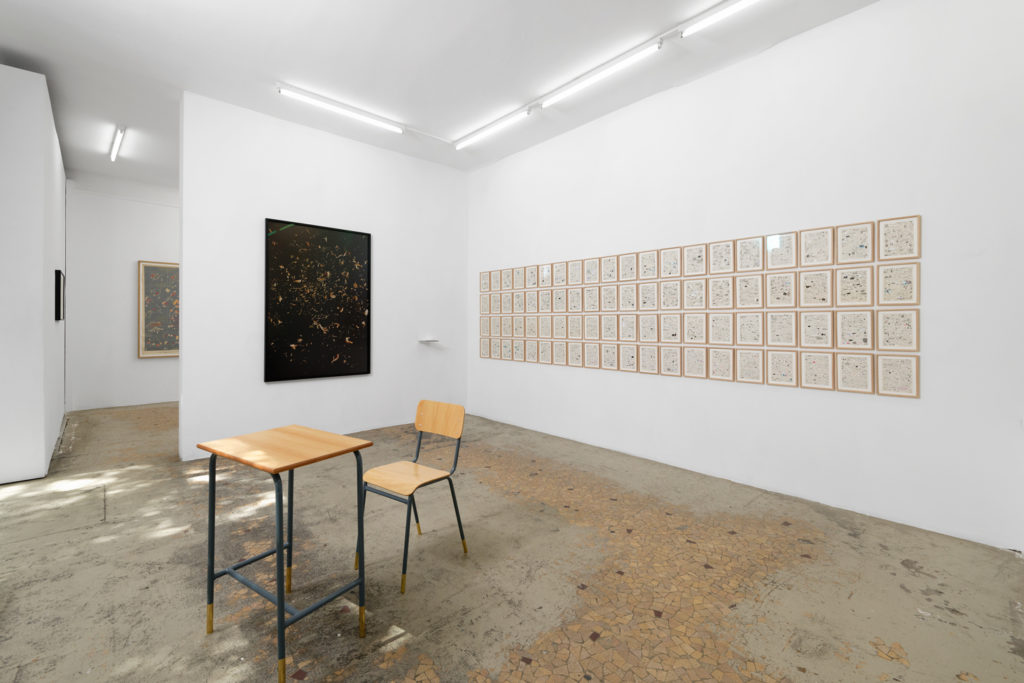 exhibition view Be my guest (1)
photograph by Aurélien Mole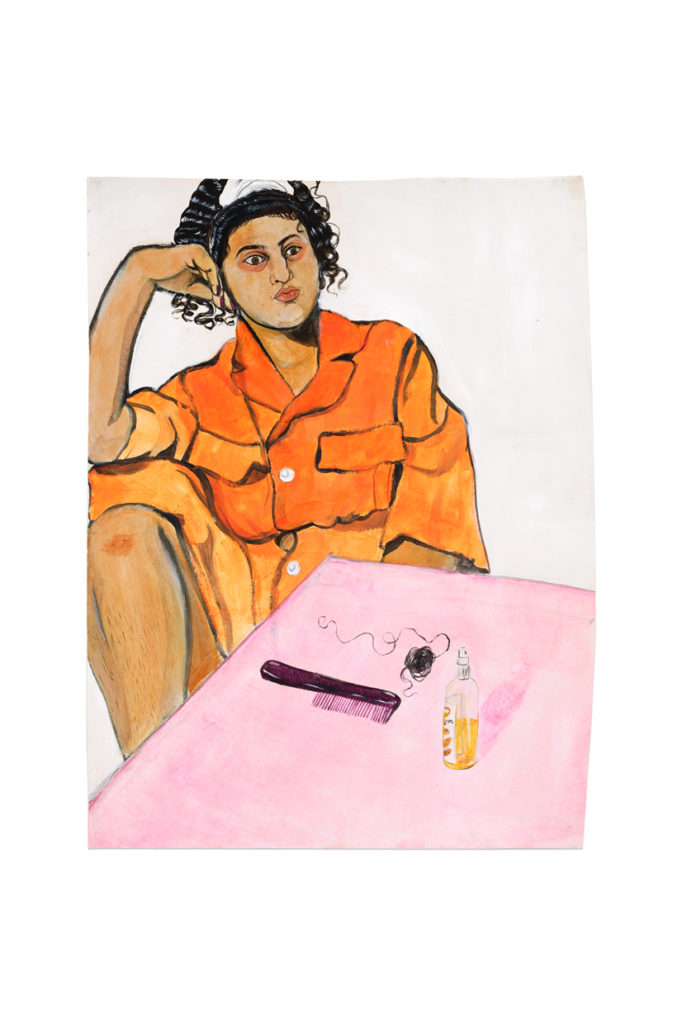 Neïla Czermak Ichti
Prête, 2019
acrylic on paper
60 x 44 cm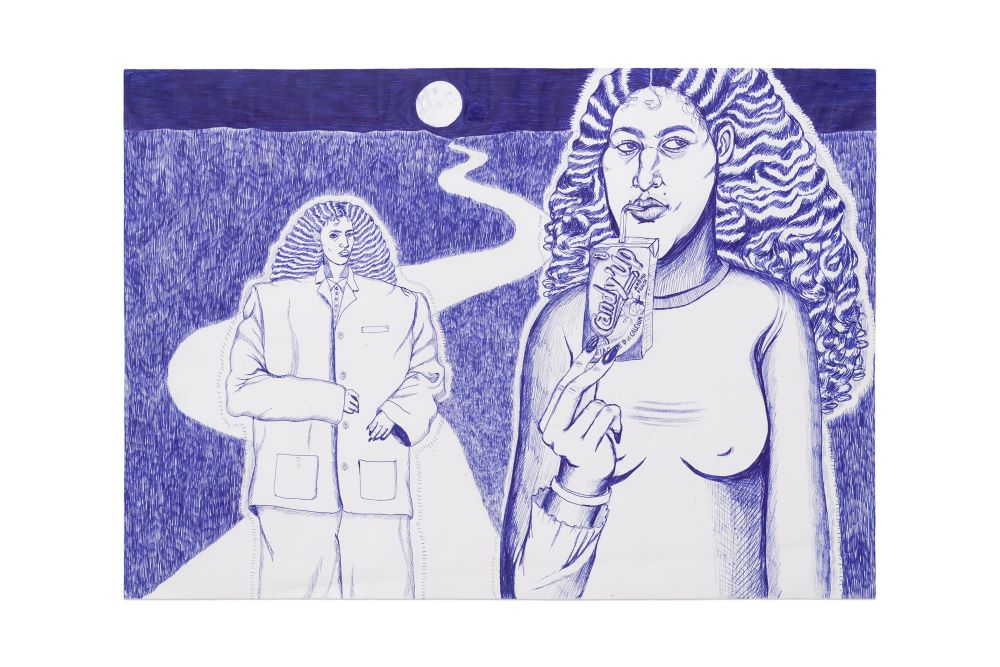 Neïla Czermak Ichti
sans titre, 2019
ink on paper
29,5 x 42 cm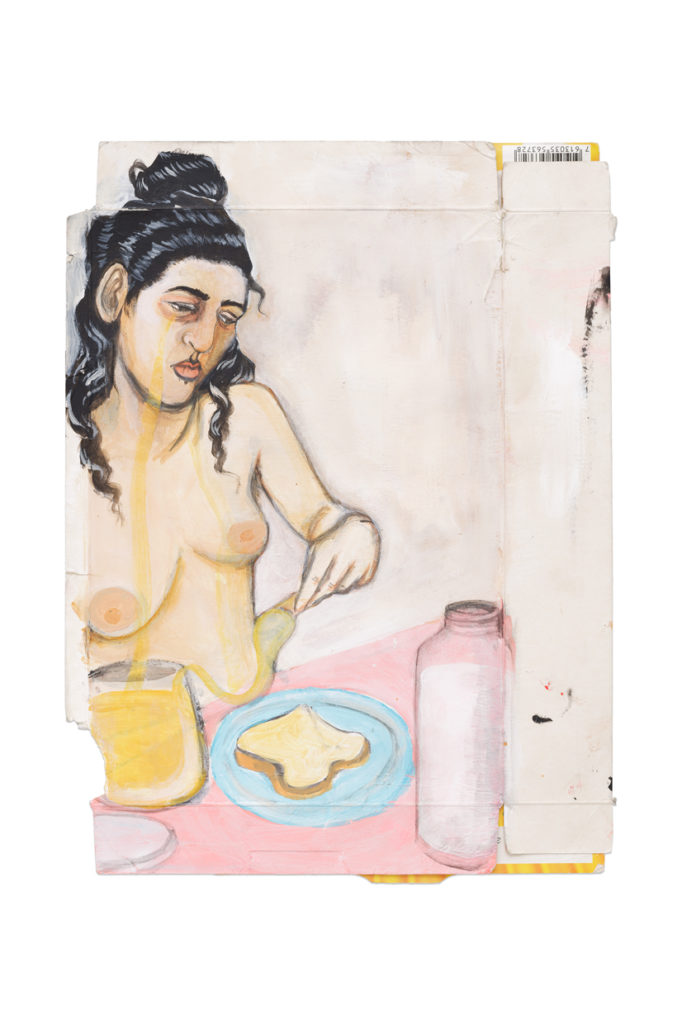 Neïla Czermak Ichti
De mes yeux coulent du miel, 2019
acrylic on paper
33,5 x 25 cm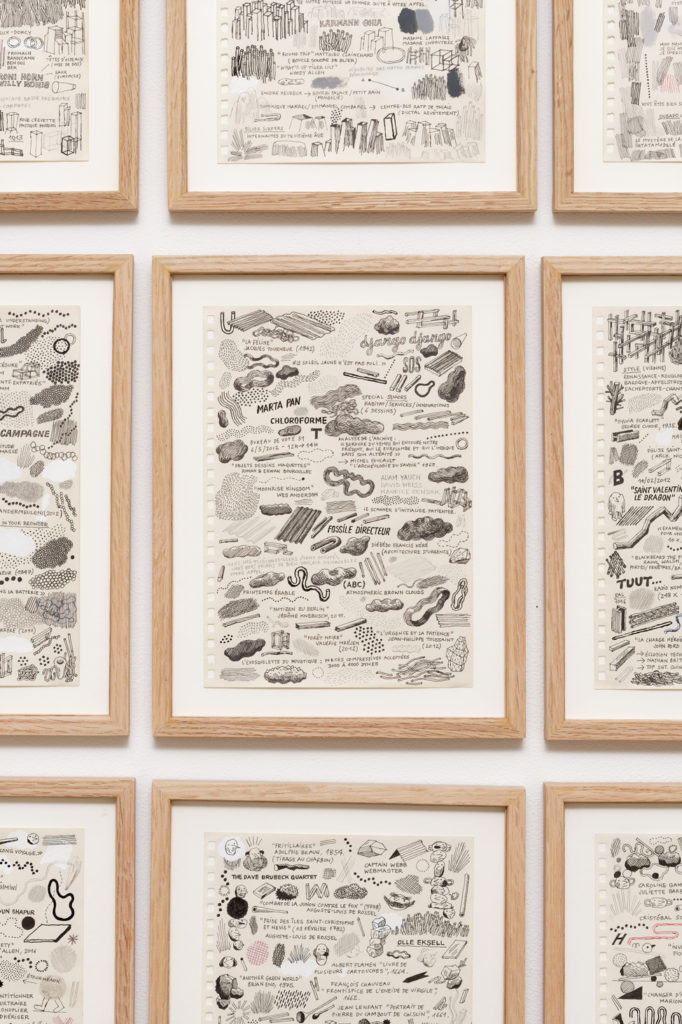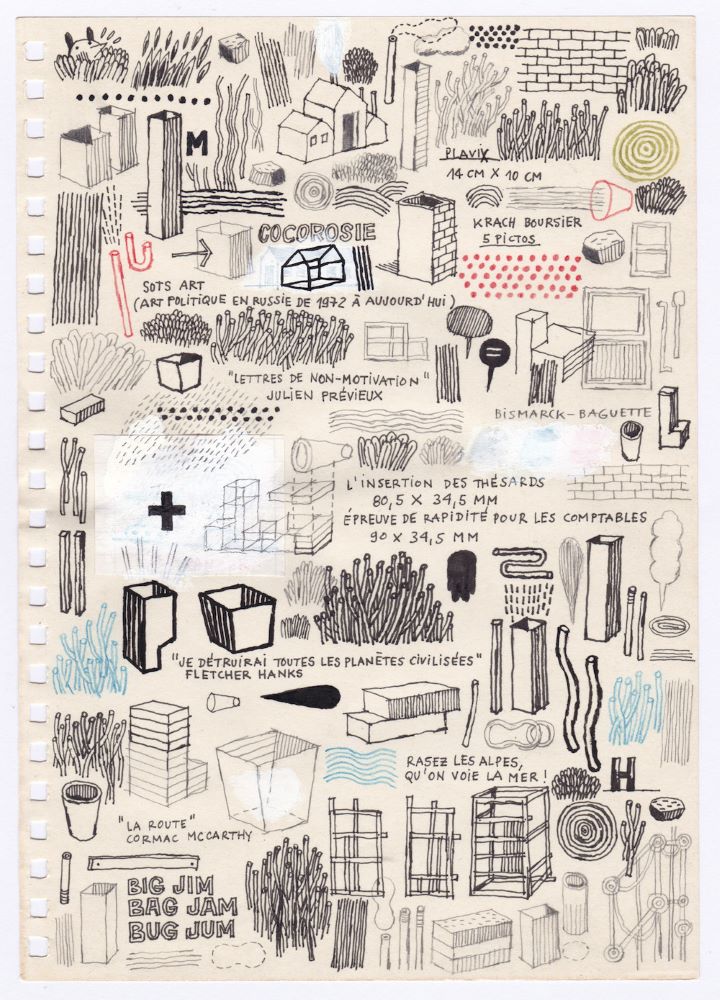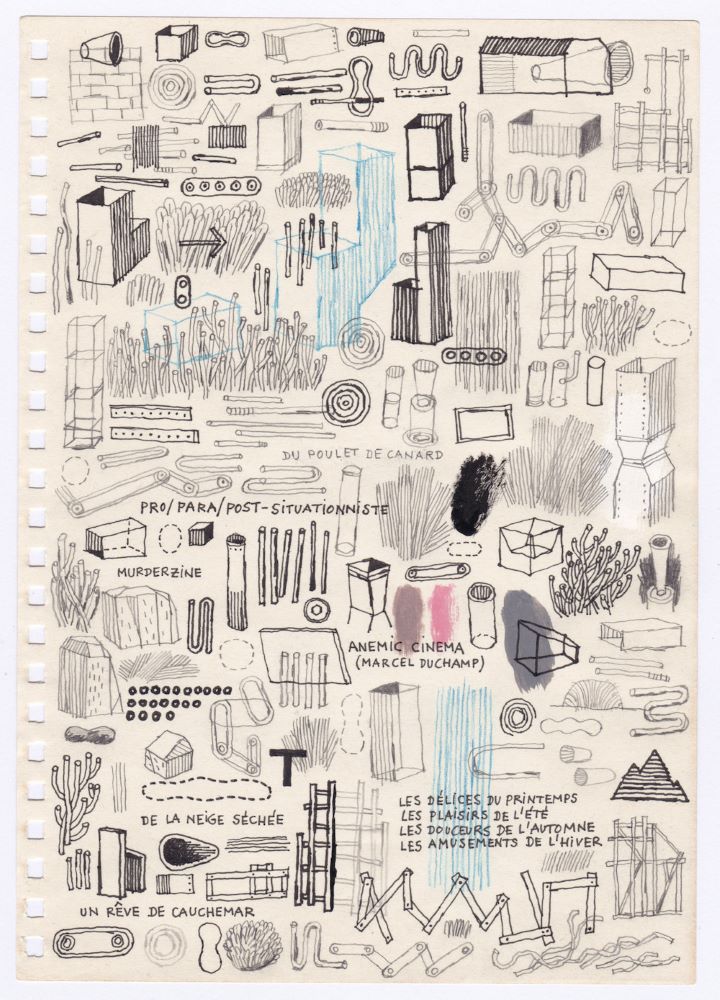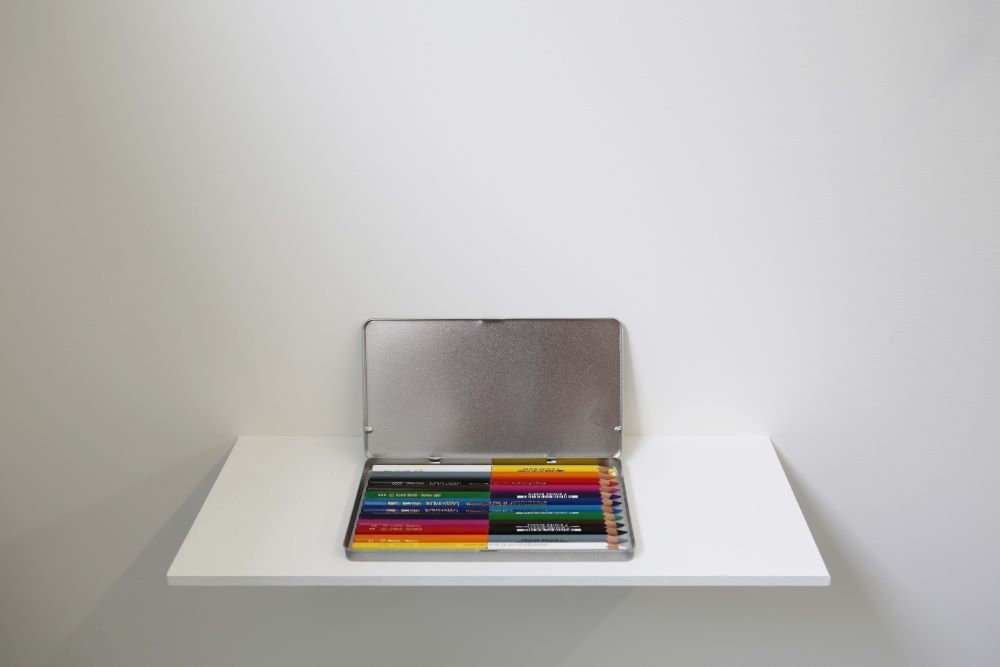 Stéphanie Saadé
Cut Colour, 2014
Crayons de couleur coupés et collés et boite en aluminium
18 x 10 cm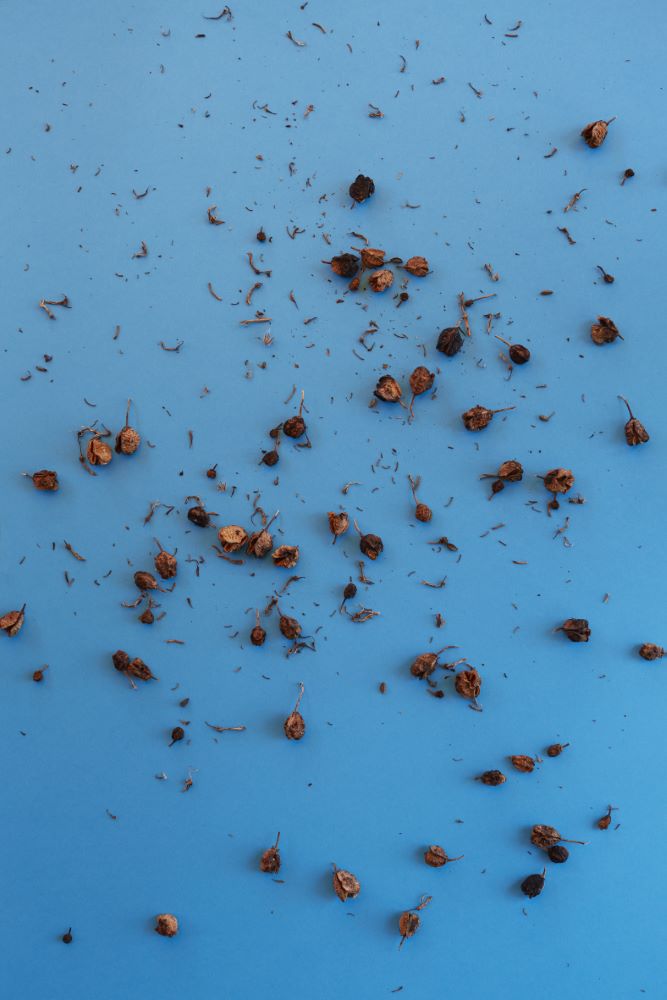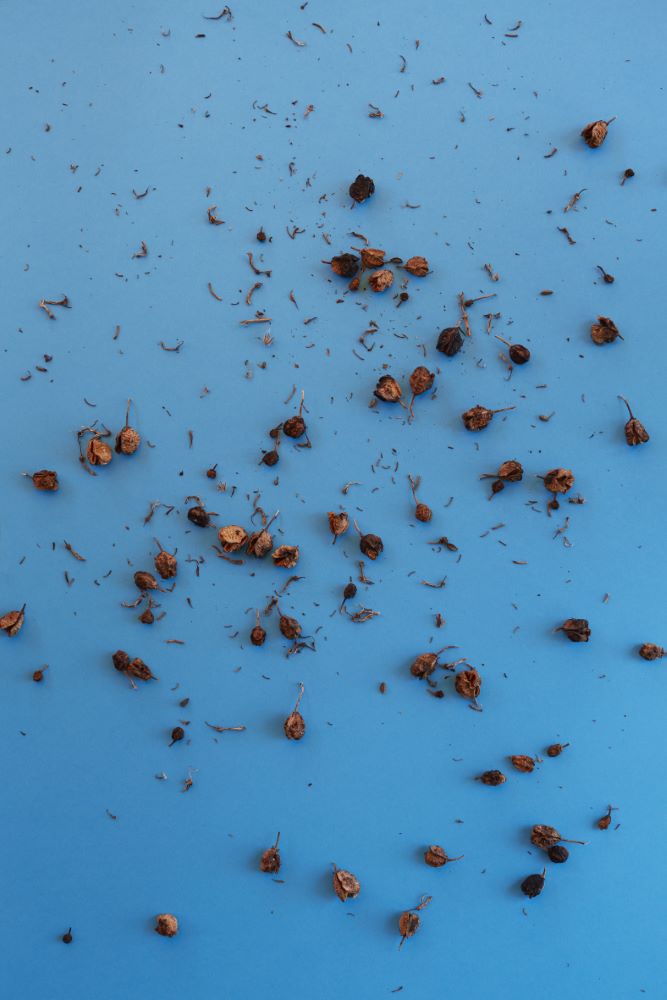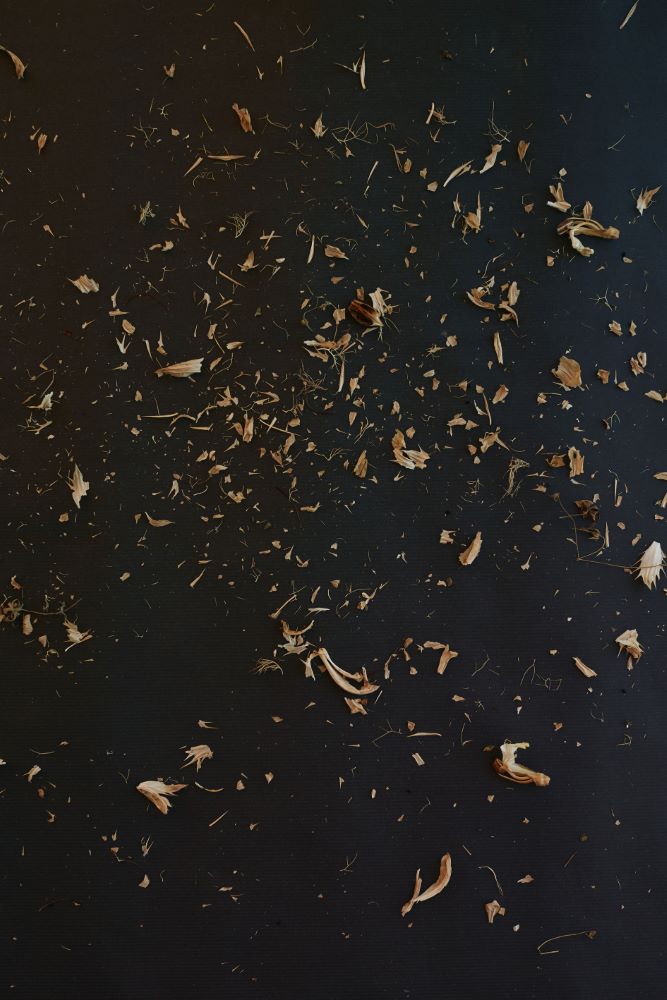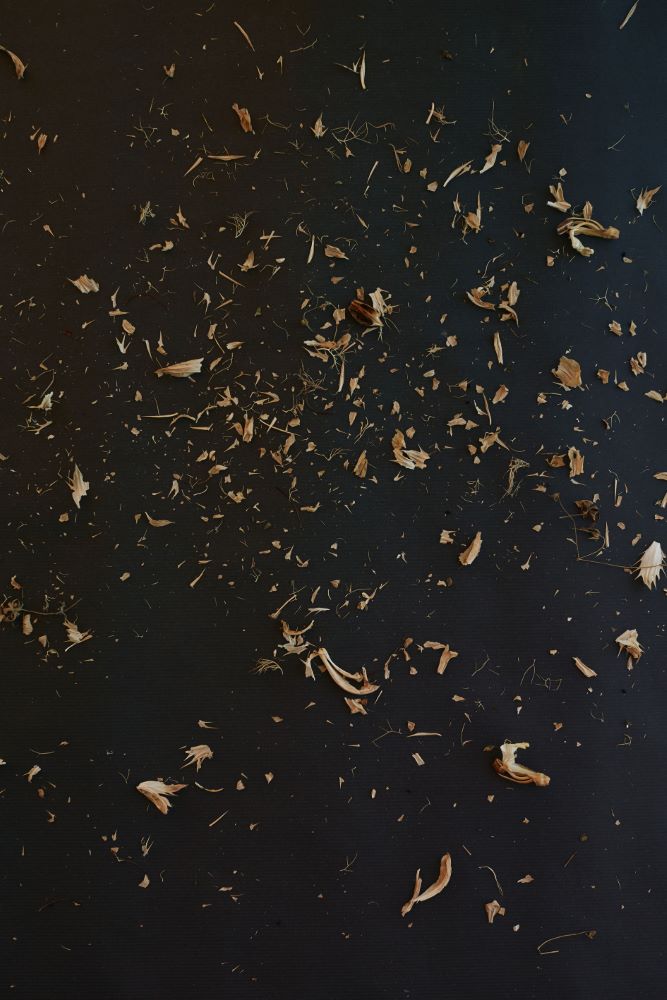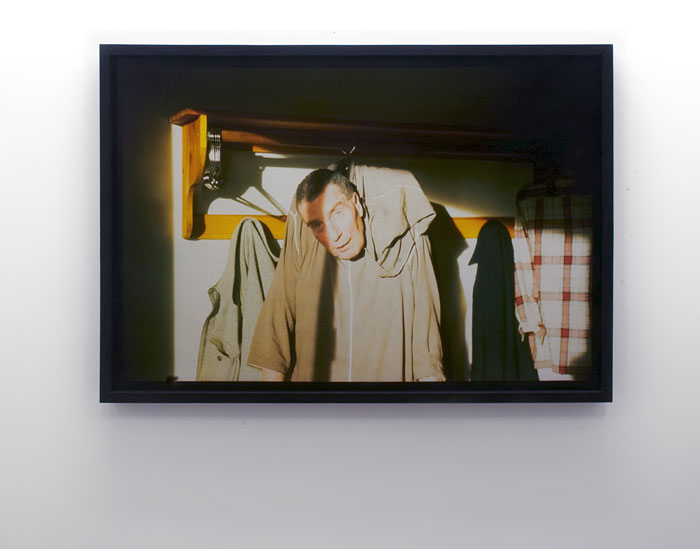 Ramuntcho Matta
Brion Gysin, 2014
photograph
51,5 x 75 cm (with frame)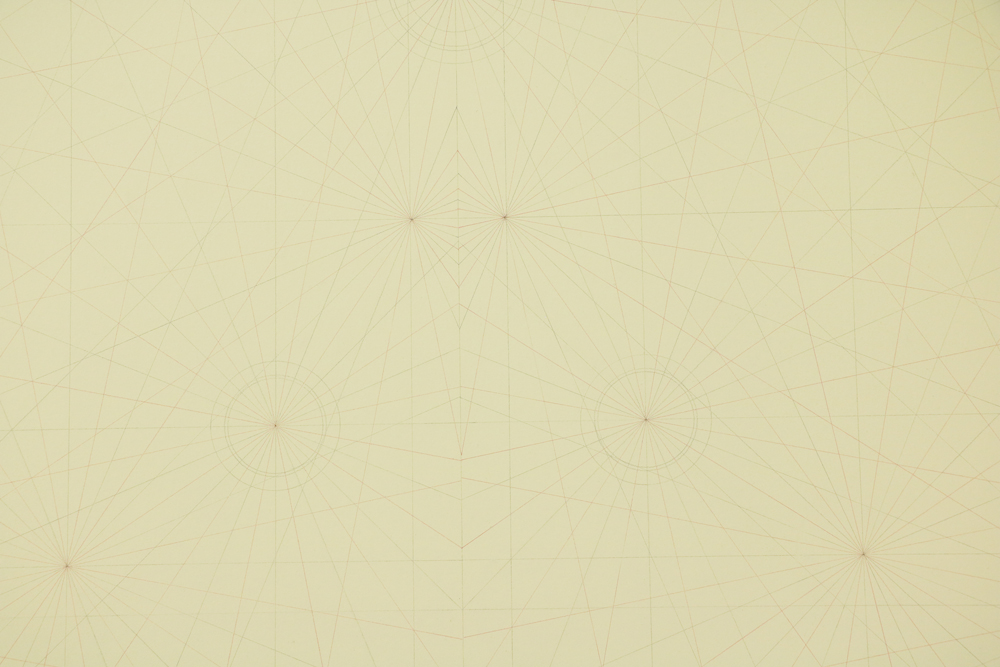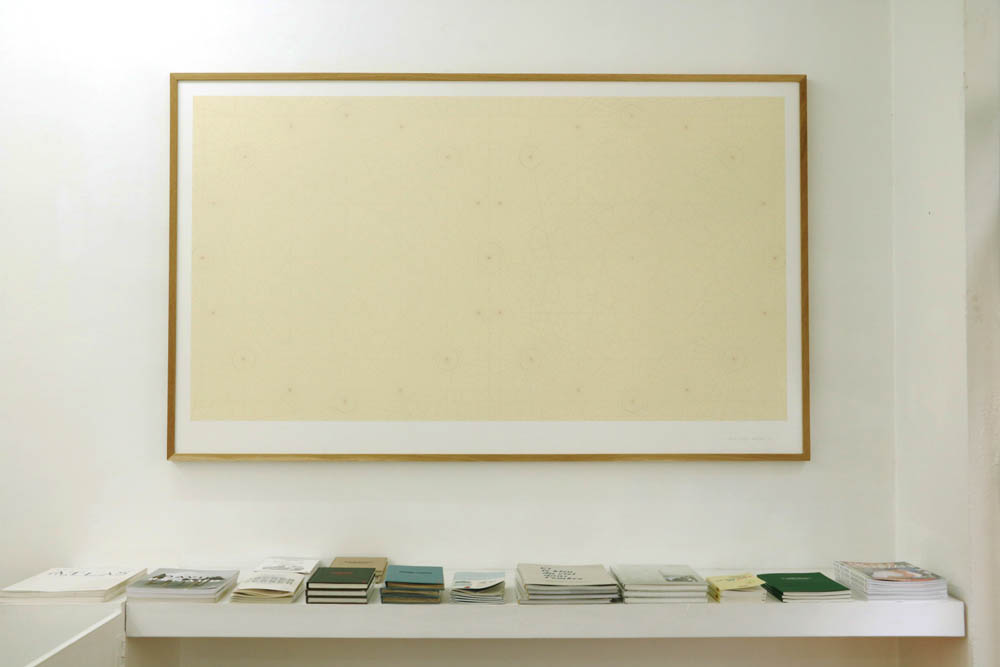 David Renaud
Double Marteloires, 2017
acrylic on paper, graphite
105 x 175 cm / with frame : 108 x 178 cm
(photograph Rose le Goff)