---
On a proposition of Manon Haize, the gallery Anne Barrault is happy to present CHIEN, a group exhibition, like a great declaration of love to our hairy friends, who live with us, the accomplices of human evolution.
"The dog has created man so that he could win the war of evolution for him. He has invented culture, for nature to be transcended and to protect him in turn."2
After reading the gripping books by Mark Alizart, (Chien3), of Donna Haraway, (a Manifesto for rustic species4), as well as Yona Friedmand's (You have a dog, it is him who has chosen you5), remembering John Fante's cult novel (My stupid dog6), or discovering the experimental film by Laurie Anderson (Heart of A Dog7), gave rise to the idea of an exhibition devoted to the most prodigious and delightful creature of all: the dog!
Today, society is questioning its relationship with the animal world and its link with nature thanks to a new generation of thinkers, philosophers and anthropologists, who are rethinking our connection with the living.
According to Mark Alizart, the dog "….has allowed the man to know his real self. He has protected him with his body against the outside world." Or according to Donna Haraway, he would be a magician who would cure all the woes and the ills of the world, and she mentions in her book8, "except for some cynophobic New Yorkers obsessed with dog poops left on pavements, the fact of having a dog diminishes blood pressure, increases the chances of surviving to childhood, to an operation and to divorce."
Through a selection of existing or original by 15 artists, we will discover them melancholic, funny, heroic, frightening, slobbery, cute, questioning the meaning of life, caught in the act of an embarassing action and denying their surprise, insatiable, drunk with vital life and joyful momentum.
1, 2 et 3. Mark Alizart, Chien, éditions PUF, 2018
4 et 8. Donna Haraway, Manifeste des espèces compagnes, éditions Climats – Essais, 2019
5. Yona Friedman & Balkis Berger-Dobermann, Vous avez un chien ; c'est lui qui vous a choisi(e), éditions de l'Éclat, 2004
6. John Fante, Mon chien stupide, éditions Christian Bourgois, 1987
7. Laurie Anderson, Heart of A Dog, documentary, 1h 15min, 2015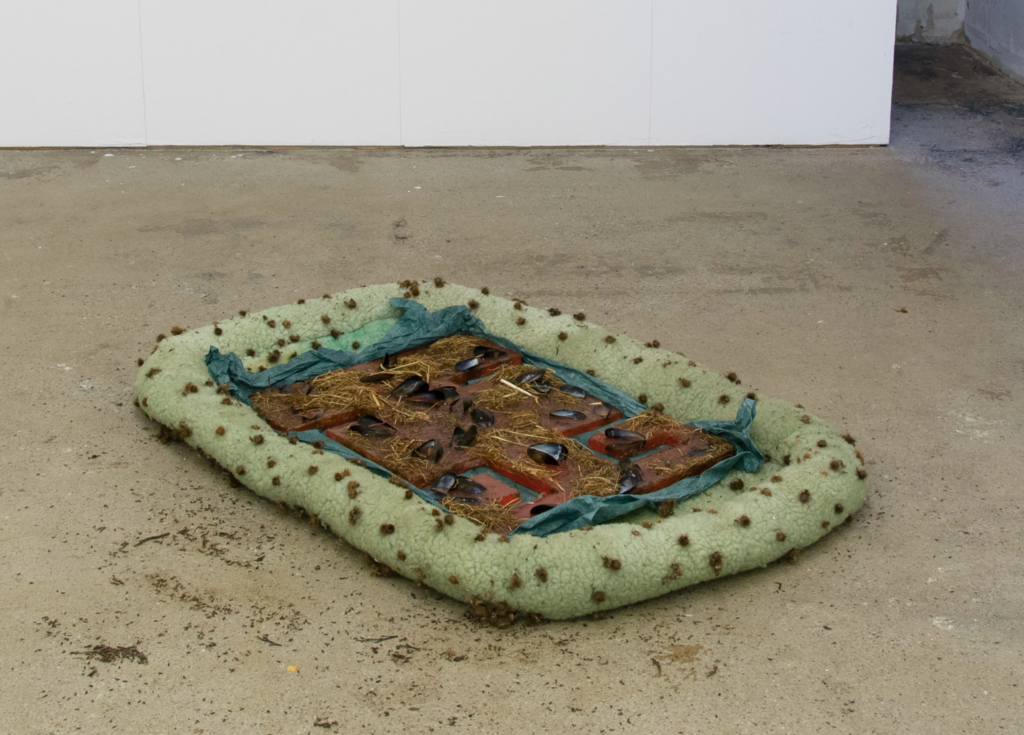 Tiziana La Melia
Memory Soups Furry Breast Bomboniere, 2015-2018
grass, mussels, resin, pigment, burrs, hand dyed tissue paper, dog bed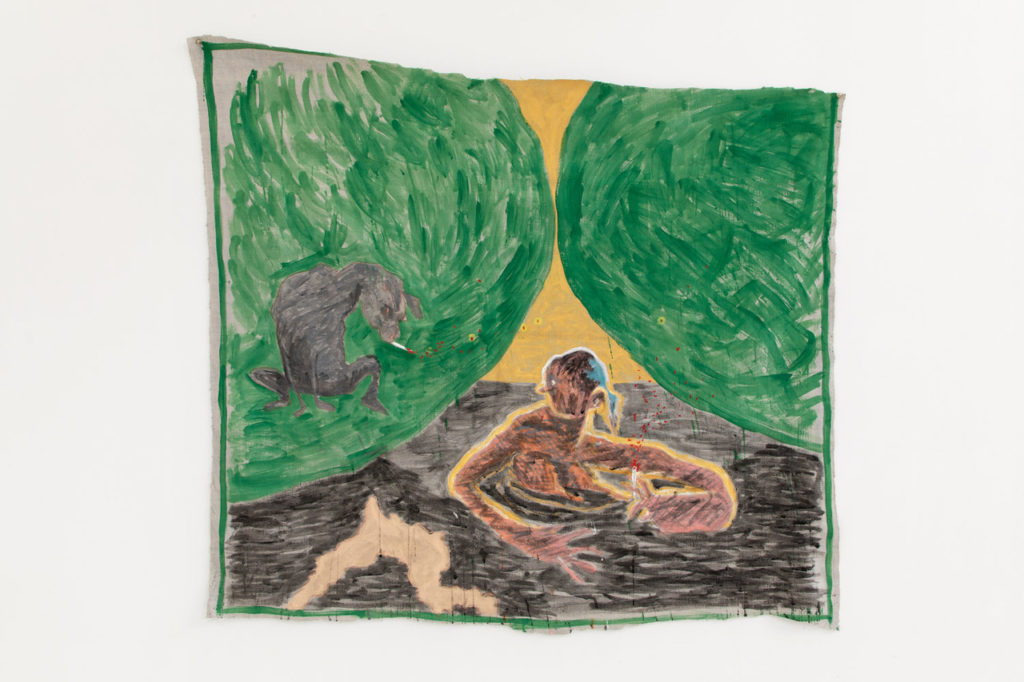 Dasha Shishkin
romantic victimhood, 2019
sanguine, acrylic on cloth
115 x 122 cm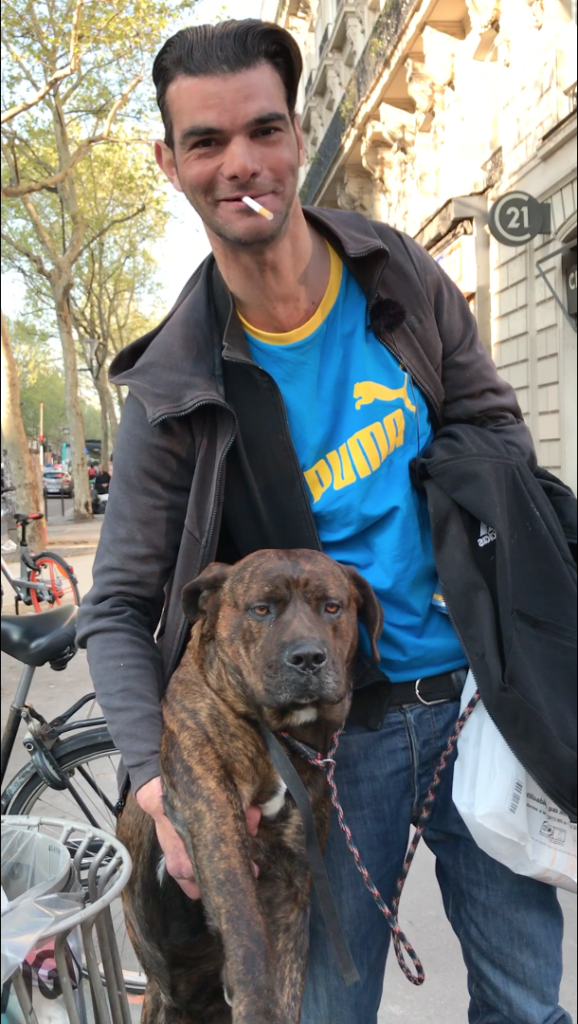 Mathias Mary
Chiens de faïence, 2019
film HD couleur 28 minutes

Valentin Verron
Salukis, chiens qui m'émeuvent, 2021

série
Doggos

aquarelle, feutre et crayon à papier sur papier 80g
25 x 17,6 cm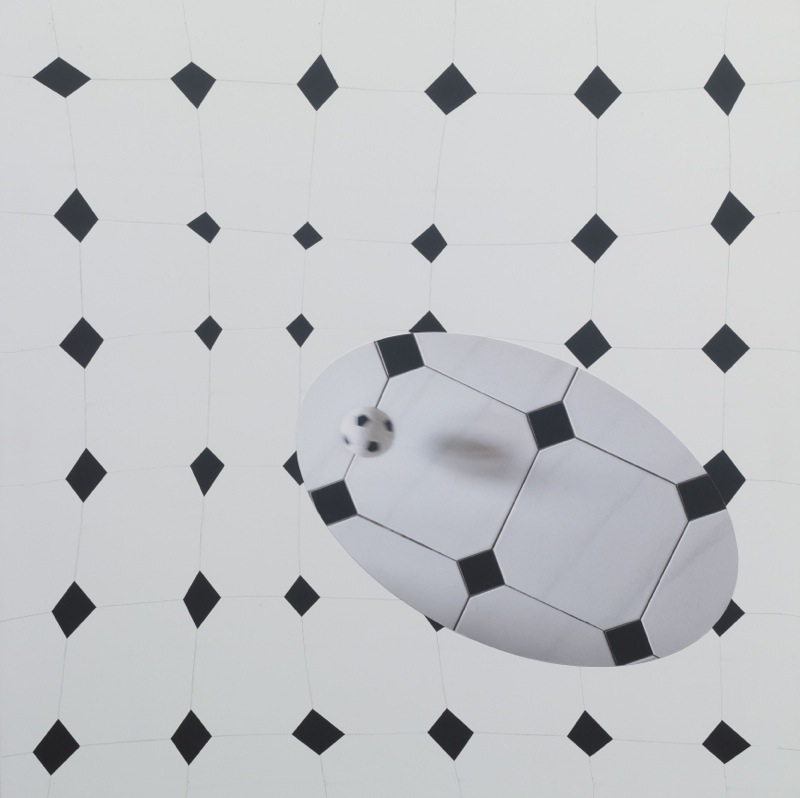 Dominique Figarella
Pooch, 2008
photograph, acrylic on aluminum
150 x 150 x 1,5 cm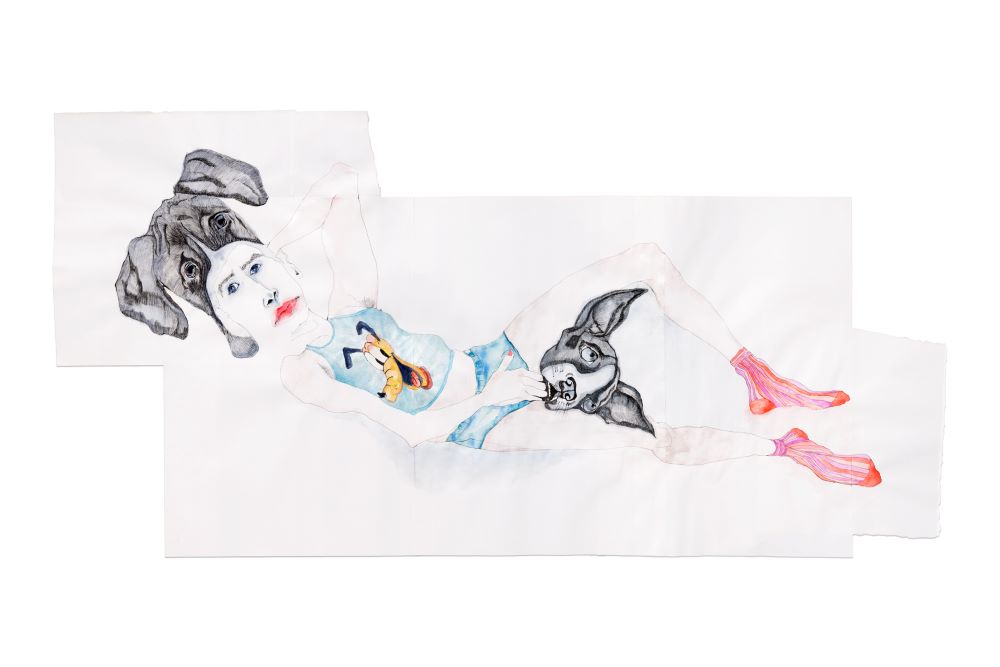 Marie Losier
Dog Day Life
, 2020
watercolour on paper
53 x 104 cm / 66 x 117 x 4 cm (framed)