---
Anne Barrault Gallery is very pleased to present the first exhibition of Marie Losier in her space.
The exhibition will premiere an entirely new set of works with films, installations and drawings.
Marie Losier's artistic universe is built around friends, family and idols she summons in a crazy maelstrom. Mainly known for her work behind the camera (a Bolex 16mm wound every 30 seconds), the artist, for some years now, has exhibited monotypes and installations connected with her films.  
Her imagery is inspired by the figures of the New York underground and experimental cinema of the Kuchar brothers to Paul Sharits, as well as by her accomplice Tony Conrad, and her new French friends Yann Gonzalez, Bertrand Mandico. She formed a part of this brotherhood during her years in New York. Others, like Felix Kubin, will come, thanks to her travels and her projects when back in Europe. They all are good times or bad times companions, faithful friends and the partners of a constantly changing and reconsidered art, which evokes Méliès as well as the clips on MTV and the beat poetry, the camp universe, Fluxus or video art and low fi. 
Eyes are seen from the street; you are theatrically invited to pass through the colorful curtain in order to discover the effervescence sweeping through the the gallery.  On one of the walls, the powerful and moving black and white drawing of a headless woman with animal feet, a hybrid character: inside her, she carries cameras, she brings to life a film, which will be animated through an eagle's legged projector.
The film is in color and an animation of faces and color strobe light.  It is a portrait, a melting pot of faces, which unreel successively to form just one. Farther, a few seconds long loops of images are shown in decorated boxes. These videos, reruns of the artist's films, drawn from her rushes, give a new life to the protagonists in an overflowing and baroque showcase, like magic lanterns, which remind you of the beginnings of the cinema.
Her friends are the models of the large black oil portraits the artist has always made on rice paper. From this sometimes cranky everyday life some gravity rises. Whereas delicacy and precision relate to the direct and precise way Marie films, close but not intrusive, the fragility of the act is found in the eyes, a more solemn counter-point to the whole work. These monotypes texture remind of film celluloid, and has the same magic of motion.
For her first exhibition at the gallery, the artist invites new stories, goes a little further in the drawings and the line, and entwines bestiary, fun fair, the birth of cinema and vanilla cream cake.
Marie Losier mingles, like North American artists know so well how to, her personal life with her work, into a euphoric and generous self-fiction. Her works depict a big and happy house, from which the parents would be away, leaving excited, full of imagination children, who burst out laughing while playing grown-ups. They build huts and flying saucers, dress up and paint their faces, cook, eat, laugh, sing and jump everywhere. They wear flowery bathing caps, octopuses and birds by way of headgear, they throw golden flakes, and, above all, they never forget to dance.
Emilie Flory (October 2019)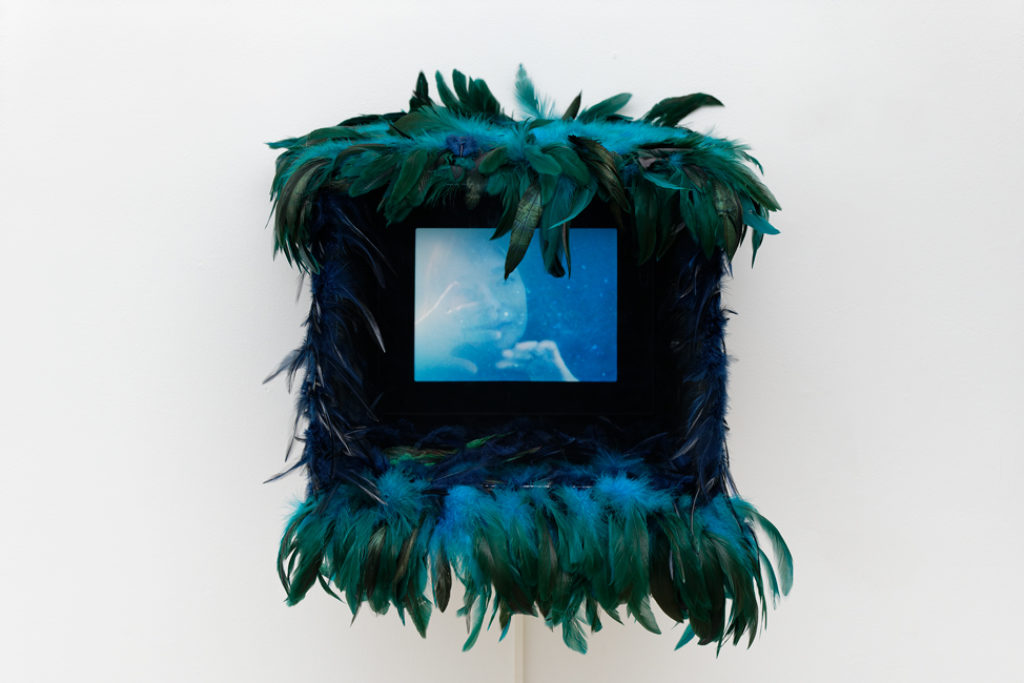 Elina et les paillettes, 2019
film 9 minutes, wooden box and feathers
37 x 40 x 33 cm
(photograph Aurélien Mole)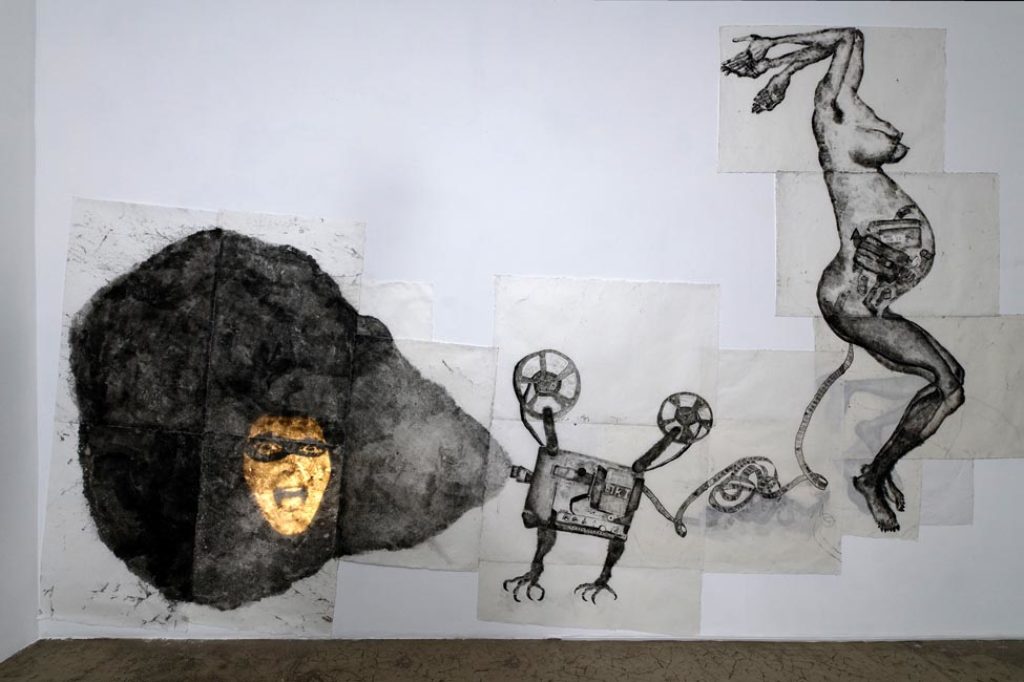 untitled, 2019
260 x 460 cm
(photograph Aurélien Mole)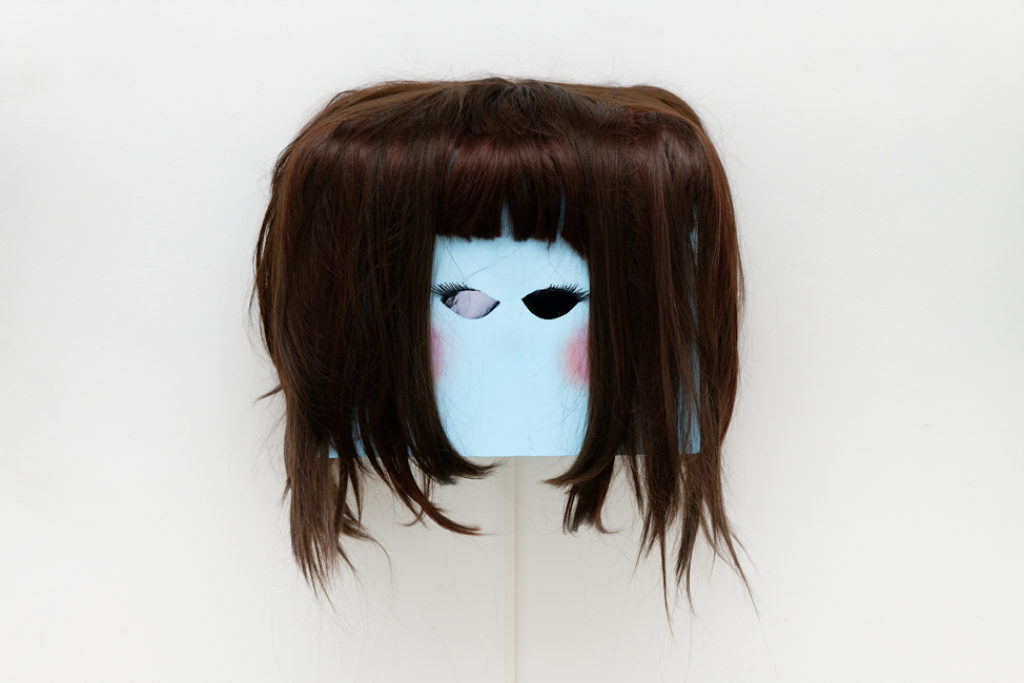 Lunch Break on the Xerox Machine, 2019
film 1,59 minutes, wooden box and wig
37 x 40 x 33 cm
(photograph Aurélien Mole)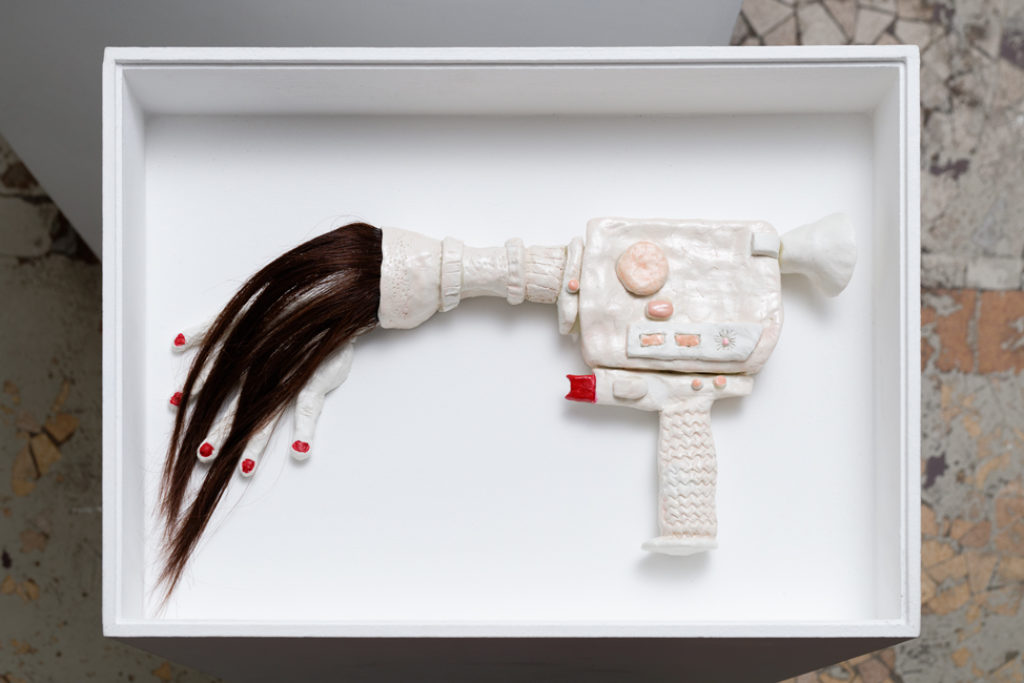 sans titre, 2019
argile, cheveux et vernis
40 x 20 cm

sans titre, 2019
oil paint on rice paper – monotype
48 x 76 cm with frame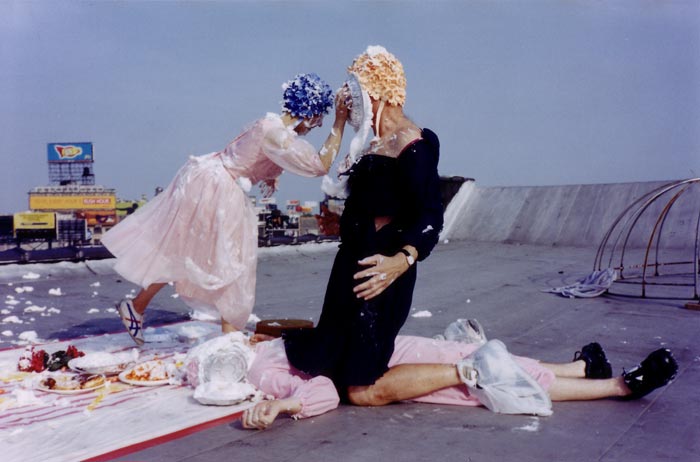 Eat My Make-up!
film 6', 2005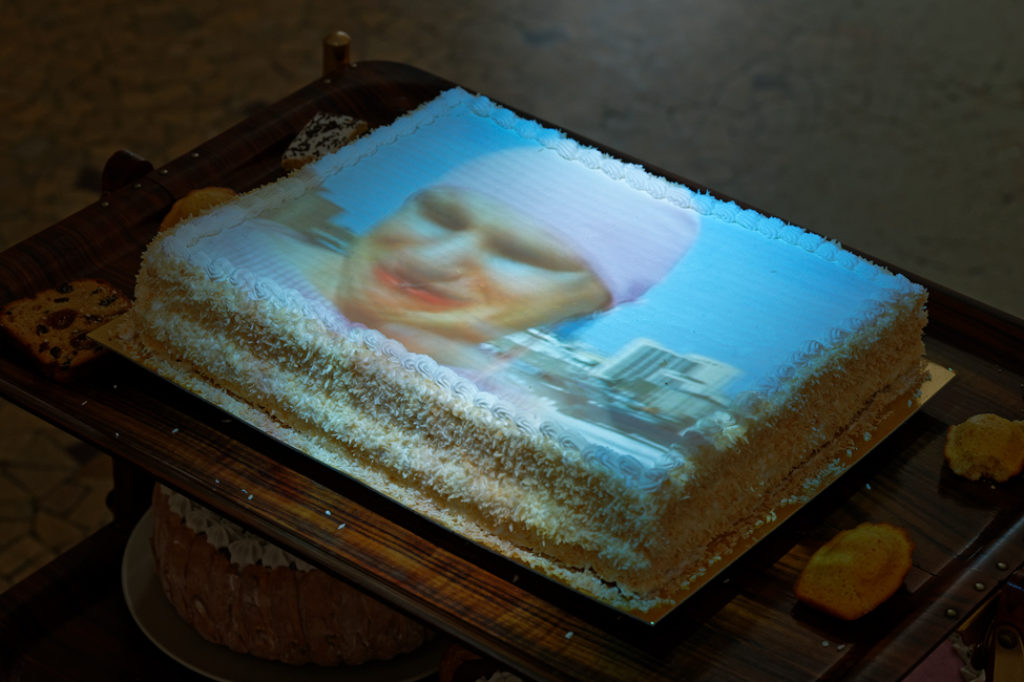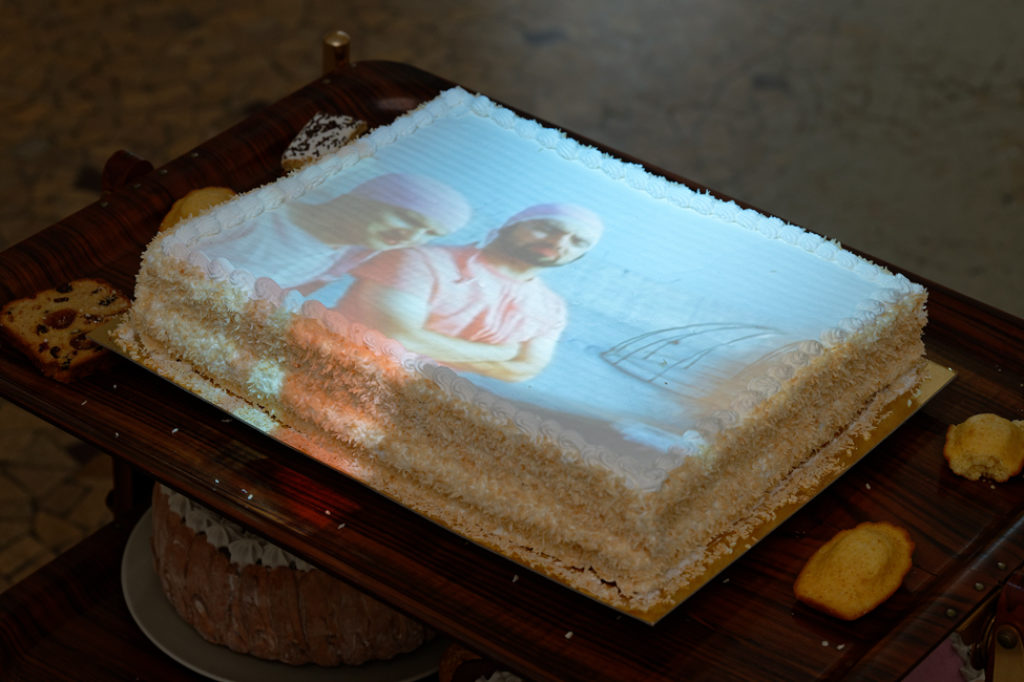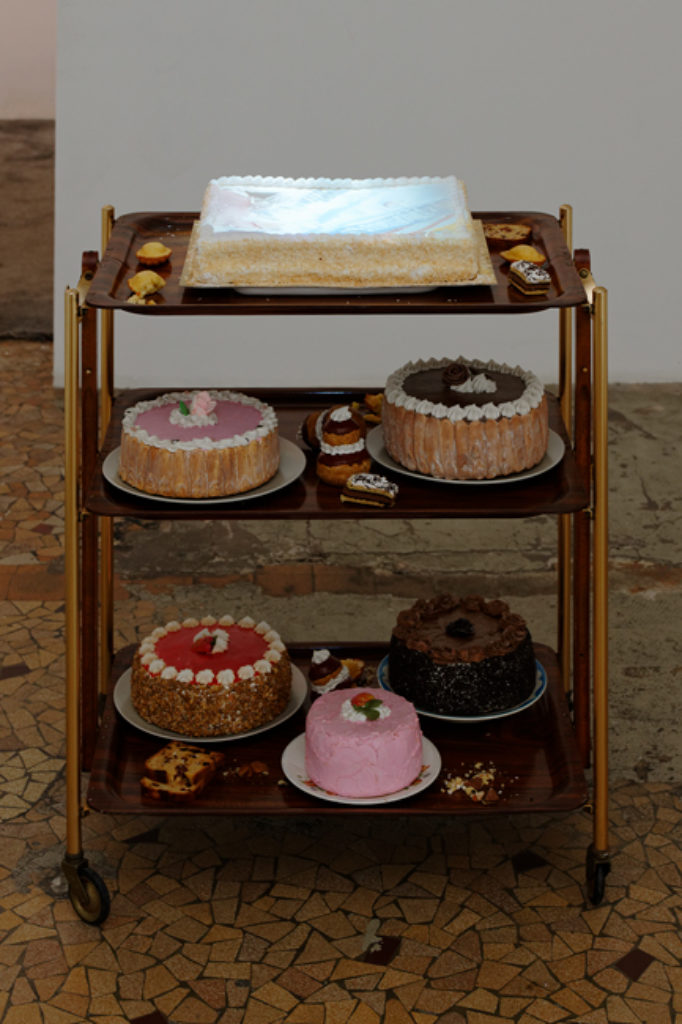 installation Eat My Make-up!
film 6', 2005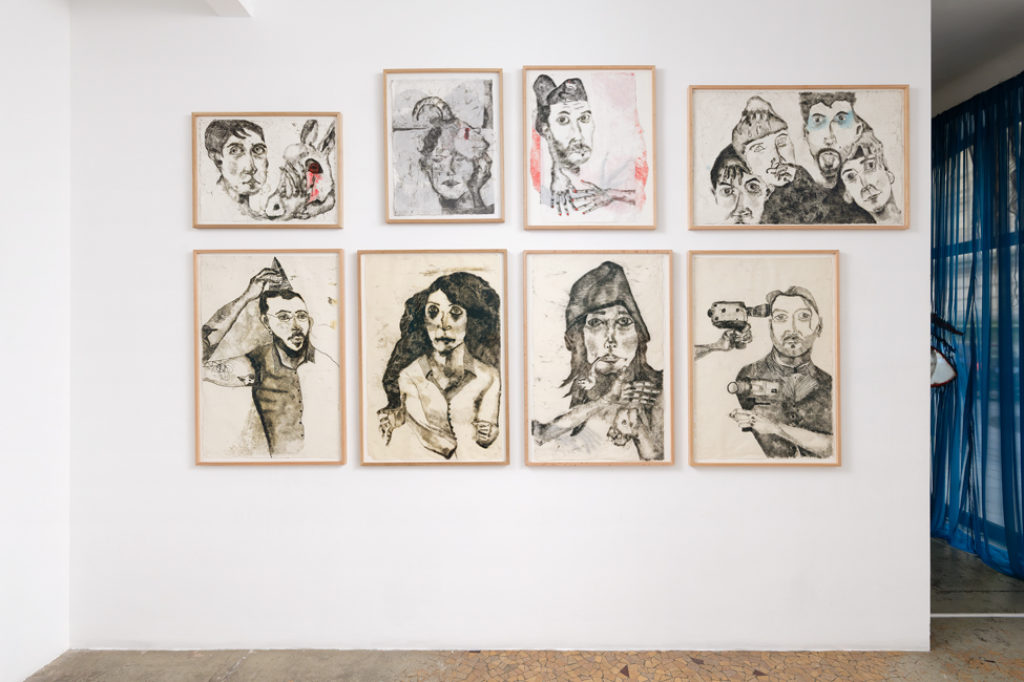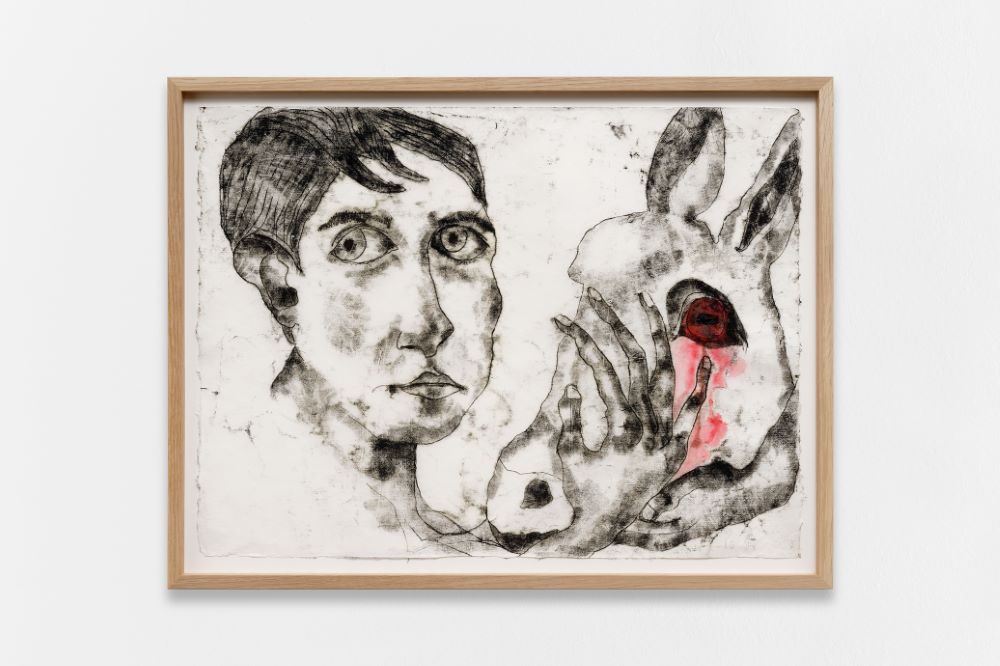 Simon Fravega, 2019
oil paint on rice paper – monotype
46 x 64 cm  / 56 x 71 cm (with frame)
(photograph Aurélien Mole)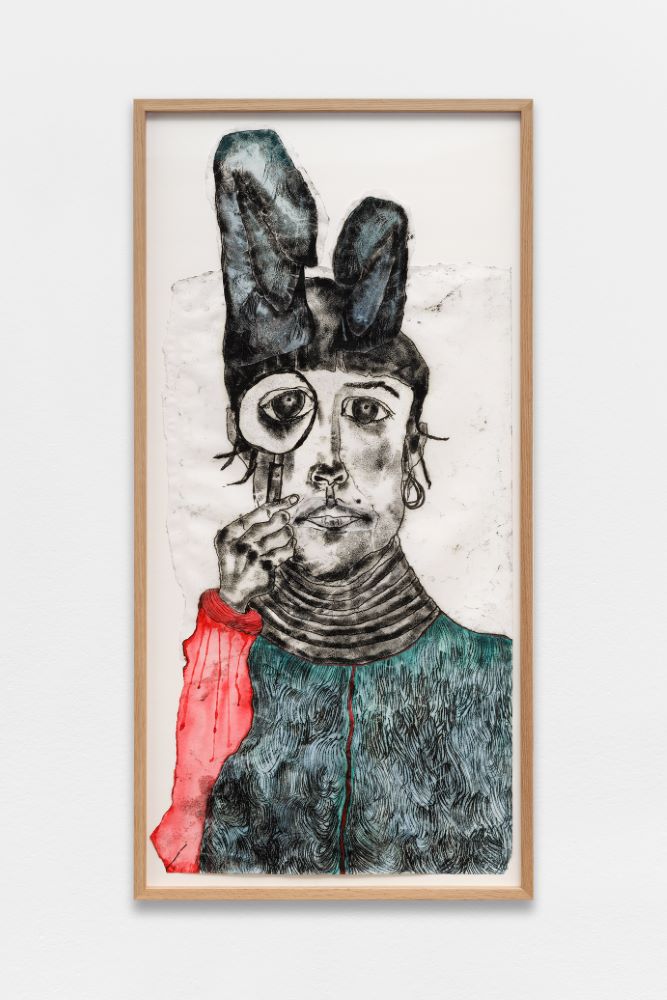 Vimala Pons, 2019
oil paint on rice paper – monotype
86 x 45 cm  / 104 x 52 cm (with frame)
(photograph Aurélien Mole)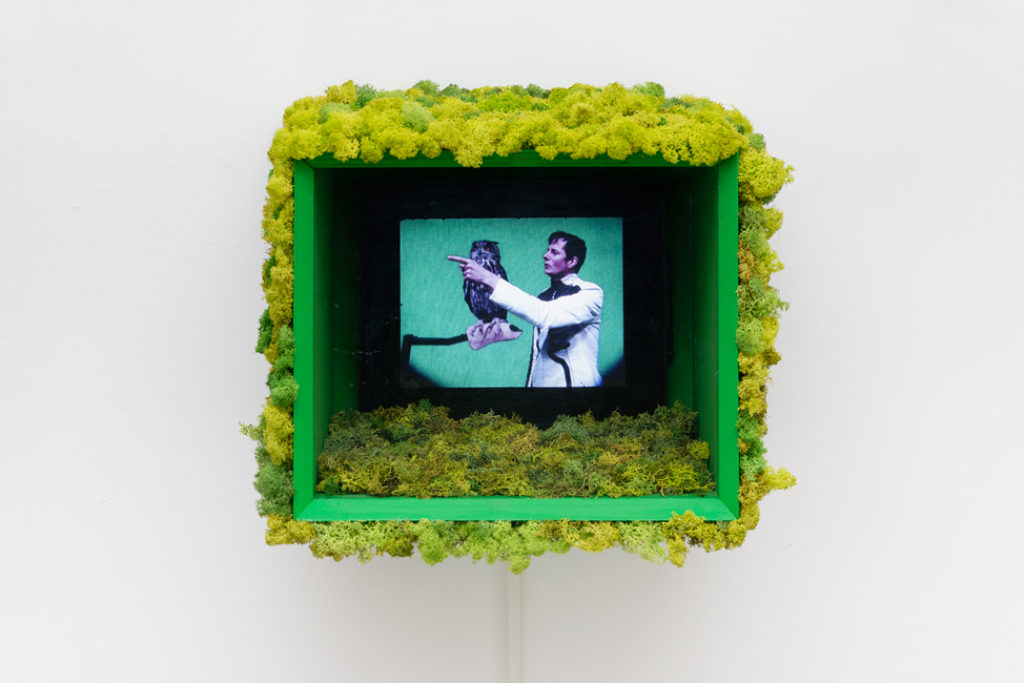 Felix aux pays des merveilles, 2019
film / box and green moss
37 x 41 x 38 cm
(photograph by Aurélien Mole)
Felix aux pays des merveilles, 2019 (extract)
film : 3 minutes 42 secondes / box : 37 x 41 x 38 cm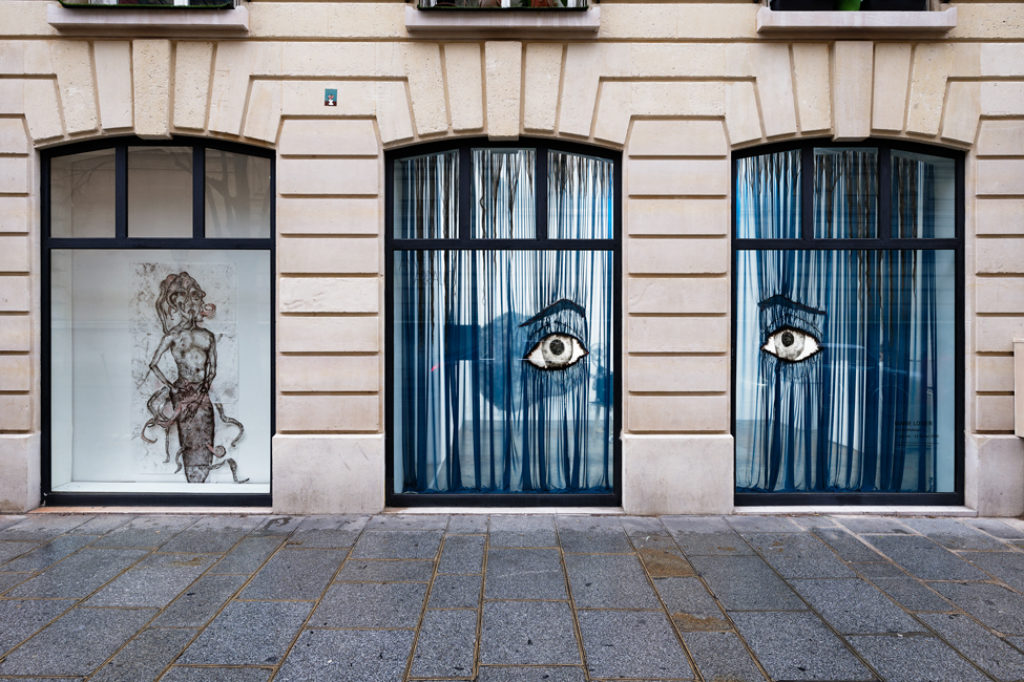 With support for galleries / first exhibition of the Centre national des arts plastiques    

Marie Losier would like to thank for their support : BBB, Printemps de Septembre, CNAP, Cité Internationale des Arts, Fondation d'entreprise Ricard, Re-Voir,  Villa Belleville, and her dear friends
Elinor, Joana, Julien, Antoine, Gerald, Claire, Tito, Florencia, Da, Dad, Elina et Bertrand, Timtim, Caroline, Jeanne, Victor, Camille, Simon, Vimala.