---
Getting out of the tunnel
Sometimes
Even several times
You happen to put huge energy into making tunnels, as Rejane Ereau recalls in "l'ascension horizontale", everyone has the tunnels of realities he needs in order to get out of them.
Through his daily exercise of making the drawing of the day, Ramuntcho Matta practices in a space where the drawing calls the text, in order to build a mental space in which the magic of the sentence rhythm triggers a special time.
For this is what it is about: in order to escape from the inherent acceleration of time with the use of social networks, Ramuntcho Matta proposes to slow down.
Anything can happen, arise, sprout…
In his Histoire chuchotée de l'art (a long voiced poem in twelve stanzas recorded for the first time in Copenhagen in 1963), Robert Filliou uses the phrase of "permanent creation" to name all the shapes of human inventiveness, whether it results in a work, or remains an idea. No known date, no famous name in this Histoire. "Whatever you think, think something else. Whatever you do, do something else. The absolute secret of permanent creation : do not want anything, do not decide anything, do not choose anything, be aware of yourself, remain awoke, sit calm and do nothing." This aptitude for believing no longer that art means the steady making of works, confined in the studio, but as a daily liberating practice which frees you from the shackles of thinking is somehow very Zen. It is not surprising that Robert Filliou, at the end of his life, retired in a Buddhist monastery.
It is also not surprising that Ramuntcho Matta  often refers to Robert Filliou when speaking of his own practice.
"What is living intensely?" the artist asks. You can recognize a way of thinking issued from the twentieth avant-gardes, all the aesthetic revolutions, which advocated going beyond art for the benefice of the emancipation of self and/or of society. You rarely hear such views today in the comments of an exhibition. Situationism – to live in the present time, like a work in itself- seems an outdated and fusty concept in a world where what is urgent is different. Potlatch and pure expenses are no longer relevant. The time is no longer for intensity but for slowing down and decrease.
Ramuntcho Matta has the blood of experimentation in his veins. This is why he is not only a gallery plastic artist, but writes, composes and produces music with sometimeStudio label, and founded, in 2018, Lizières program, hosting all kinds of artists and spectators for traineeships or residences with reflection and the making of works: "The name of Lizières is due to the fact that I  feel much attention is given to what is central, whereas I believe  that interesting things are on the fringe."
Everything is only experience…
Eric Mangion
Ramuntcho Matta,
19 juin 2021
watercolour and ink on paper
30 x 21 cm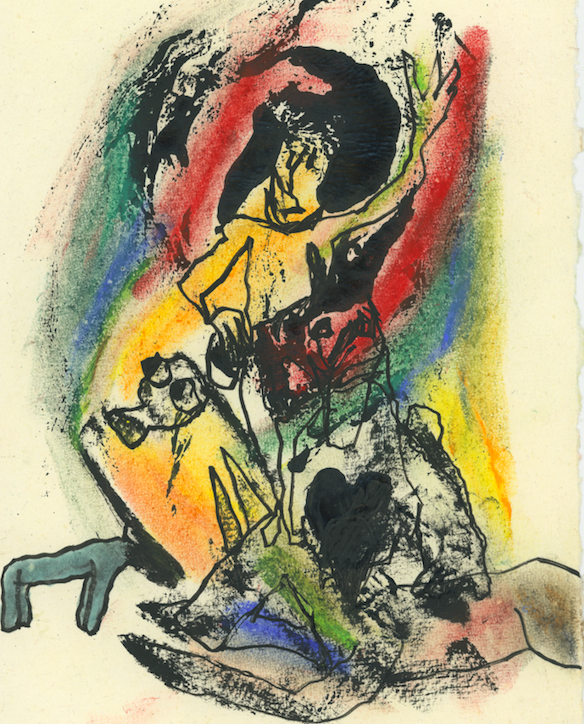 Ramuntcho Matta,
20 juin 2021
watercolour and ink on paper
30 x 21 cm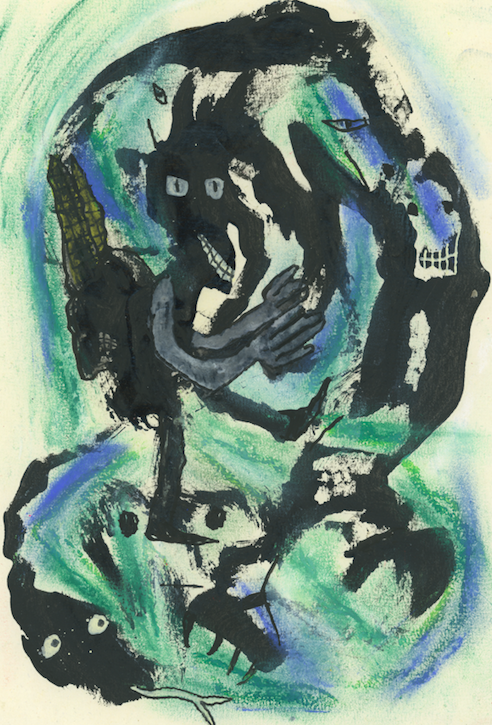 Ramuntcho Matta,
22 juin 2021
watercolour and ink on paper
30 x 21 cm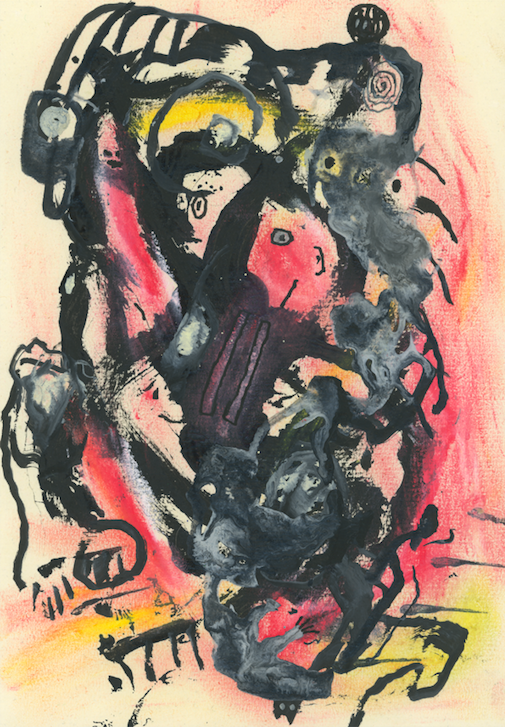 Ramuntcho Matta,
23 juin 2021
watercolour and ink on paper
30 x 21 cm